On the Monday, April 26th broadcast of The Kelly Clarkson Show, the singer put her twist on this Stevie Wonder classic. She performed an unplugged version of his 1981 song "Lately." It was just Kelly, her microphone stand, and her band Y'all. The singer took to the stage in a floral print dress as the lights flashed around her.
Stevie Wonder recorded "Lately" for his 1980 album, Hotter Than July. The song hit No. 3 in the UK. Years later, R&B group Jodeci covered the song and released it as part of their live album Uptown MTV Unplugged in June 1993. This cover hit No. 1 on the R&B charts and the top 5 on the Billboard Hot 100.
Kelly Clarkson performs her own rendition
How did Kelly Clarkson do? Did she give this song justice? The Kelly Clarkson Show posted the video to its official YouTube account on Monday. Viewers watched it to see if the singer hit all of the right emotional and musical notes. "Lately" is known for its emotional lyrical content that is enough to make someone break down in tears.
Apparently, this cover was another hit. Viewers could sense the emotion in Kelly's voice. As of Monday afternoon, the video amassed over 5,000 views. So far, fans haven't hated any of Kelly's covers. Here are just some of the positive comments:
It sounds like she's on the verge of trying. The pain and hopelessness of the lyrics were delivered so well."
"When she goes soulful it legit brings tears to my eyes. Her vocals are anointed."
"Listening to her sing brings joy to my heart. Kelly is world-class."
"You tell us your story with your voice. It's so magical yet sad knowing it comes from 'knowing.'"
"I feel like I never heard and understood the words until now." Something about the way she delivers the message is mesmerizing."
Some fans never heard of this Stevie Wonder hit until now. Meanwhile, others didn't understand the message or meaning behind the song. Now that they hear the emotion in Kelly's voice as she sings the lyrics, they know what this song is all about. It's another well-received cover for the singer's popular "Kellyoke" performances.
She's in the midst of a divorce
Kelly Clarkson is currently in the midst of her divorce from estranged husband Brandon Blackstock. She's been singing her heart out on the show, which makes sense. As Country Music Alley previously reported, she made sure to throw some shade when she sang The Chicks' "Gaslighter."
It makes sense for Kelly to use this segment to sing the songs she feels an emotional connection. She is currently in the songwriting stage. Her divorce inspired her to write over 60 new songs. However, Kelly may not release them all since she doesn't have plans to.
What are your thoughts on this Stevie Wonder cover? Sound off below in the comments.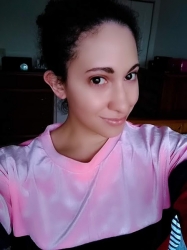 Latest posts by Chanel Adams
(see all)