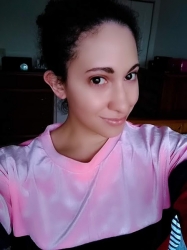 Latest posts by Chanel Adams
(see all)
Gwen Stefani has fans in a heated debate. She shook up social media when she shared a No Doubt and Blake Shelton musical mashup. Gwen crossed musical genres ever since she met the country singer on the set of The Voice in 2014. Blake and Gwen became closer due to their respective divorces.
Gwen went through her divorce from Bush frontman Gavin Rossdale. Meanwhile, Blake was amid his divorce from Miranda Lambert. Not only did Blake and Gwen become close friends, but they also became romantically involved. Now, the couple is enjoying their engagement as they plan their summer wedding.
Since Gwen comes from a different musical background, does a No Doubt song go with one of Blake's hit songs?
Musical mashup causes a great divide
Gwen Stefani and Blake Shelton have collaborated with each other many times. And their voices meshed well with each other every time. On Monday, May 10, Gwen took to social media to share a mashup song that combines No Doubt's hit song "Don't Speak" with Blake Shelton's single "God's Country." She was impressed at how good this mashup sounded.
"Whoa this is scary good," she wrote in the caption before asking, "What do u think?"
The man named Mr. Wired Up is responsible for this mashup. He managed to make the two different songs sound like a perfect remix. The sounds and styles of their songs somehow worked together. Most fans were impressed as well.
One suggested that Blake and Gwen should sing these songs together at an upcoming show. "Y'all gotta sing this mashup together at a show," while another added, "Just like you and Blake, the songs blend perfectly together." However, there were some people who think the songs should stay in their respective lanes.
"DON'T F*** WITH DON'T SPEAK!!!!! LEAVE IT ALONE," one fan demanded. "Not a fan sorry," another fan added with the crying and laughing emoji. A third fan said that they're "tired of the Gwen and Blake show." That comment alone led to another heavy debate in the comments.
Too much Gwen Stefani and Blake Shelton?
Fans quarreled over whether they were fed up over Gwen Stefani and Blake Shelton. One fan suggested that the hater should unfollow since the couple is enjoying their engagement. Others jumped into the conversation and told the user to go to another Instagram post if they're tired of the duo. It's clear that Gwen and Blake will be together forever, and fans are enjoying seeing their relationship play out.
The couple finally got engaged after years of speculation. Gwen said "yes" to Blake at the end of October 2020. Both artists took to their respective Instagram accounts to share the exciting news with fans. Some fans feel that the couple is already married and expecting a baby; however, those are only rumors.
What are your thoughts on the No Doubt and Blake Shelton mashup? Sound off below in the comments.