Gwen Stefani had a huge surprise for her fans. On Monday, May 24, she announced her Las Vegas residency. That's right. The "Hollaback Girl" singer is returning to the stage. Earlier this month, Gwen released the remix of her new single "Slow Clap" with rapper Saweetie.
Unbeknownst to them, the music video was met with backlash. Gwen's name trended on social media for all the wrong reasons. People accused her of culturally appropriating the hip-hop community. Regardless, Gwen is writing music for her forthcoming album, which does not have a name or a release date.
Still, that's not stopping her from returning to the stage.
Gwen Stefani has her own Las Vegas residency
On Monday, Gwen Stefani posted a throwback photo of herself from her previous Las Vegas residency. She announced her new dates for her upcoming residency, Gwen Stefani — Just a Girl. Her performances will take place at the Zappos Theater inside Planet Hollywood. Her shows kick off on October 22, 2021, and will run through November 6. Tickets will go on sale on Saturday, May 29.
"vegas i'm coming back ! see u this fall ♥️🌹 stay tuned for presales going up all week & on sale this saturday gx," Gwen wrote in the caption of her Instagram post.
Luther Brown simply commented: "🙌🏾🙌🏾🙌🏾🙌🏾🙌🏾," showing his approval. Planet Hollywood Vegas was the second to leave a comment. The Las Vegas residency wrote, "We're so glad you're back! 🤩" Meanwhile, Zappos Theater added, "We're so excited! 🙌"
Fans stormed Gwen's account to share their thoughts. They said that they can't wait to see her perform live again. Most have been waiting for the "Let Me Reintroduce Myself" singer to make a return to Las Vegas. Others noted how this surprise news made their Monday morning and their entire week.
Performing her first concert of the year
Before she heads to Sin City, Gwen Stefani will headline her first concert of the year. The No Doubt songstress is gearing up for her autumn show. Country Music Alley previously reported that the 51-year-old will headline the first concert that will follow the Solheim Cup Opening Ceremonies. Gwen will perform at Promenade Park on Friday, September 3.
Tickets went on sale on Friday, April 9 on the Ticketmaster website and the official Promenade Concerts website. For the first time this year, the concerts will be cashless. Guests are expected to pay with a credit or a debit card. Also, beverages, foods, and merchandise will be cashless in the event of the coronavirus pandemic.
Fans have been looking forward to the end of the pandemic. The news of the vaccine rollout and concerts have been a welcoming sign. What are your thoughts on Gwen's Las Vegas residency? Sound off below in the comments.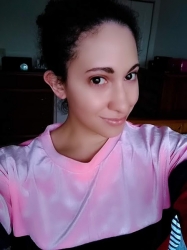 Latest posts by Chanel Adams
(see all)