Randy Travis is diggin' up bones. But the memories he's resurrecting aren't dead and gone. He is celebrating the 35th anniversary of his debut album. Storms of Life came out on June 2, 1986. And the iconic singer has a treat in store for his fans. 
Randy Travis Returns to Opry Stage
The Grand Ole Opry is the pinnacle of country music. Randy Travis has been a member of the esteemed stage since 1986. However, he hasn't performed a full set in the fabled circle since his 2013 stroke. He has made occasional guest appearances, but only sings a line or two. 
As country music fans know, the singer suffered a devastating stroke in 2013. He has yet to regain his ability to speak more than a few words. He also struggles with mobility, often using a wheelchair to save his energy. 
The legendary singer recently shared a photo on his Instagram of himself back on the Opry stage. Standing alongside Chris Young, Randy Travis looks out into the audience. "This view never gets old," the photo caption says. It's unclear when the photo was taken. But Chris Young was part of the Opry performers on May 29, 2021. 
 

 

View this post on Instagram

 
Randy Travis isn't letting the storms of life wash him away. While his days of recording new music may be over, he's been busy promoting young artists on TikTok. One up-and-coming singer, Alexandra Kay, got the invite of her life when Randy Travis invited her to his home.
She went viral on TikTok earlier this year by performing his song "Deeper Than the Holler" while concocting a drink. 
He recently shared a new TikTok video of her making coffee in his kitchen as she sang "Forever and Ever, Amen." He chimed in at the last "Amen." And yes, he likes whipped cream on his coffee. 
@randy.travis

Look who came by the house and brought her coffee skills – @alexandrakaymusic is great, amen! #countrymusic #foreverandeveramen #alexandrakay #coffee

♬ original sound – Randy Travis
Announces Deluxe 35th Anniversary Edition of Storms of Life
Randy Travis did release a new single last year. However, the song was from a previous recording session. He's going back into the archives to celebrate the Storms of Life anniversary. 
On June 2, he announced on Instagram that fans can expect a deluxe edition of his debut album later this year! The ten songs on the album will be remastered. Additionally, "3 unreleased songs found in the vault" will appear on the album for the first time ever. 
Mark your calendars! The deluxe Storms of Life album comes out on September 24, 2021. 
 

 

View this post on Instagram

 
Album Spawned First #1 Hit
While "Forever and Ever, Amen" is arguably Randy Travis's most popular song, it wasn't his first hit. "On the Other Hand" was his first #1 single. However, it didn't top the charts out of the gate. It was the lead single off Storms of Life, but it didn't gain traction until after "1982" reached #2 on the charts. Then the studio re-released "On the Other Hand," and it hit #1. 
"Diggin' Up Bones" was the second #1 single off his debut album. Other songs from Storms of Life include "There's No Place Like Home" and the title song, "Storms of Life." 
Are you excited about the new deluxe edition of Storms of Life? What's your favorite Randy Travis song? Share your thoughts in the comments below.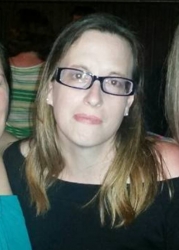 Latest posts by Jennifer Havener
(see all)