Kelly Clarkson finally sold her Tennessee mansion. It's been on the market for four years. In February 2021, the country singer had to re-list the property for $6.95 million. After many years on the market, she finally attracted a  buyer.
However, she had to slash $2 million off of the $8.75 million asking price. Clarkson originally set that price when she and her estranged husband, Brandon Blackstock, first listed the estate for sale in 2017. Now that Clarkson sold her Tennessee mansion, does that mean she will remain in Los Angeles? Her daytime show continues to heat up, as well as her coaching abilities on The Voice.
Kelly Clarkson sold her Nashville, Tennessee mansion
The home has seven bedrooms and 11 bathrooms. The 20,121-square-foot mansion leads visitors to a two-story entryway that features double staircases. Meanwhile, the main floor has a formal living and dining area. The property includes other features such as custom horse bar stools, a built-in home theater, a pool table, four built-in bunk beds, and a wet bar.
The mansion sits along the lakefront in the affluent Nashville suburb of Hendersonville, Tennessee. The four-acre property also features a circular driveway that includes a water fountain, a backyard that looks like a public park, and a sand volleyball court. In June 2020, Clarkson filed for divorce from Blackstock. She just listed her mansion in California for sale for under $9 million after she moved into another home.
Back in March, Country Music Alley reported that Clarkson put her Nashville home up for sale. The property had a hot-and-cold relationship with the market. The house was built in 2007 and had a previous owner. She purchased the home in 2012 for $2.86 million and has been determined to sell it since.
Will she remain in Los Angeles?
Kelly Clarkson just sold her California mansion for $9 million. In January of this year, she had to reduce the asking price due to the chaotic housing market. The daytime talk show host decreased the price to a million dollars. Clarkson ended up asking under $9 million for the estate.
She purchased the California property in 2018 for $8.5 million with her former husband. The house was built that same year. In May 2020, they listed it for under $10 million. After their divorce, Clarkson removed the listing and re-listed it for less than $9 million.
The singer purchased a new home to focus on her new life as a single mom. Clarkson made it clear that she's not in a hurry to rush into a new relationship. Instead, she wants to focus on being a successful television personality and mom to her two kids. Clarkson will have to remain in Los Angeles as she resumes filming for the new seasons of The Kelly Clarkson Show and The Voice.
Check back with Country Music Alley for more news on Kelly Clarkson.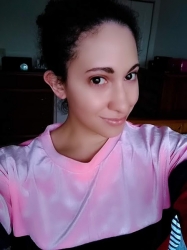 Latest posts by Chanel Adams
(see all)