Latest posts by Shawn Lealos
(see all)
Blake Shelton and Carson Daly have always had a close relationship. As a result, they have no problem making fun of each other publically. The most recent example came on Carson's Today segment, PopStart. In this segment, he revealed a "scary" gift that Blake gave Carson's daughter, saying his friend was an "idiot."
Here is what Blake gave Carson's daughter and why it was so scary.
Blake Shelton gives Carson Daly's daughter a "scary" gift
Carson Daly was talking about how Blake Shelton was out promoting their game show Barmageddon. This show sees celebrities compete in bar games and has Shelton as the host along with Carson and former WWE Diva Nikki Bella by his side. While talking to Jimmy Kimmel, the talk show host showed a picture of a stuffed raccoon at Blake's place.
It's bigger and better than ever!!!!! 🔥🎯 An all-new season of #Barmageddon starts MONDAY 11/10c on @usanetwork! pic.twitter.com/IGTGpolSJk

— Barmageddon (@BarmageddonUSA) November 10, 2023
Blake said that this stuffed raccoon was "randomly" at his house, but he has since found it a new home. The country superstar said he gave it to Carson Daly's middle daughter, London. According to Blake, Carson was staying at his home with London and that is when the girl discovered the stuffed raccoon. He said she was holding it and petting it, causing Blake to ask Carson "What is wrong with your kid?"
Blake said they stayed there for a week and when they left, he felt he had to give it to her as a gift. "She's gotta take this thing. Like, it's gonna break her heart," he explained. This didn't go over well with Carson.
Carson Daly explains Blake Shelton's stuffed raccoon scares everyone
When Carson Daly's Today co-hosts said it seemed like a weird gift, Carson agreed. Just to make it clear, this was not a stuffed raccoon doll. This was a dead raccoon, taken into a taxidermist to have stuffed. When Savannah Guthrie asked its name, Carson said they named it Racoony.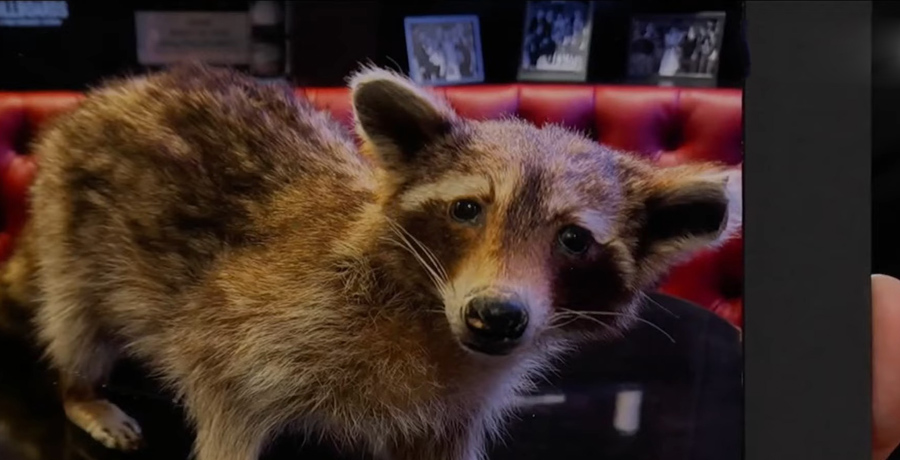 He then said this stuffed raccoon "scares the crap out of everybody." When asked to clarify that it was a dead raccoon that was stuffed and given to London, Carson said it was. He then said it wasn't Blake's pet raccoon, but he did give London a stuffed raccoon. He said it is still in their house to this day.
His co-hosts agreed it was weird and Carson called Blake Shelton an idiot. "He's officially an idiot," Carson repeated. However, when Savannah asks what that says about London, who loves a dead raccoon. Carson said she is "scared of dogs, so she gravitates toward raccoons. Stuffed raccoons."
What are your thoughts on Blake Shelton giving Carson Daly's daughter a stuffed raccoon as a gift? Is it a weird gift, or is it perfect for Carson's daughter? Let us know your thoughts in the comments below.