Believe it or not, newlyweds Blake Shelton and Gwen Stefani made sure to have everything in order when it came to a prenup. Assumably, the couple learned a thing or two from their previous marriages and didn't want to potentially end up in a precarious situation. Keep reading to find out more about Blake Shelton, Gwen Stefani, and their prenup.
About the wedding of the year
As Country Music Alley previously reports, Blake Shelton and Gwen Stefani tie the knot in an intimate ceremony over the Fourth of July weekend. The wedding was highly anticipated by fans of the couple. However, they wanted to be sure that there wasn't too much of a COVID-19 risk. So, after about nine months, the couple finally felt comfortable enough to have their wedding.
Someone close to the couple shares a lot of details according to a Radar Online report. The source says, "It was a very private ceremony with just about 30 close friends and family." This isn't surprising, because since shortly after Blake popped the question, Gwen let people know that she wanted to make sure that her parents could be at the wedding.
Next, the source close to the couple shares more details. "This was not a big Hollywood wedding packed with celebrities."  This is surprising with the number of people that wanted to be invited or sing at the wedding. Adam Levine jokes about singing at the wedding. Also, Miley Cryus and Raelynn make mention of wanting to be involved with the Shelton/Stefani nuptials. Notably, Carson Daly is the only person from The Voice to be in attendance. Heartwarmingly, he officiated the intimate ceremony. The source says that the lack of Hollywood presence "shouldn't be a big surprise as they are not a Hollywood type of couple."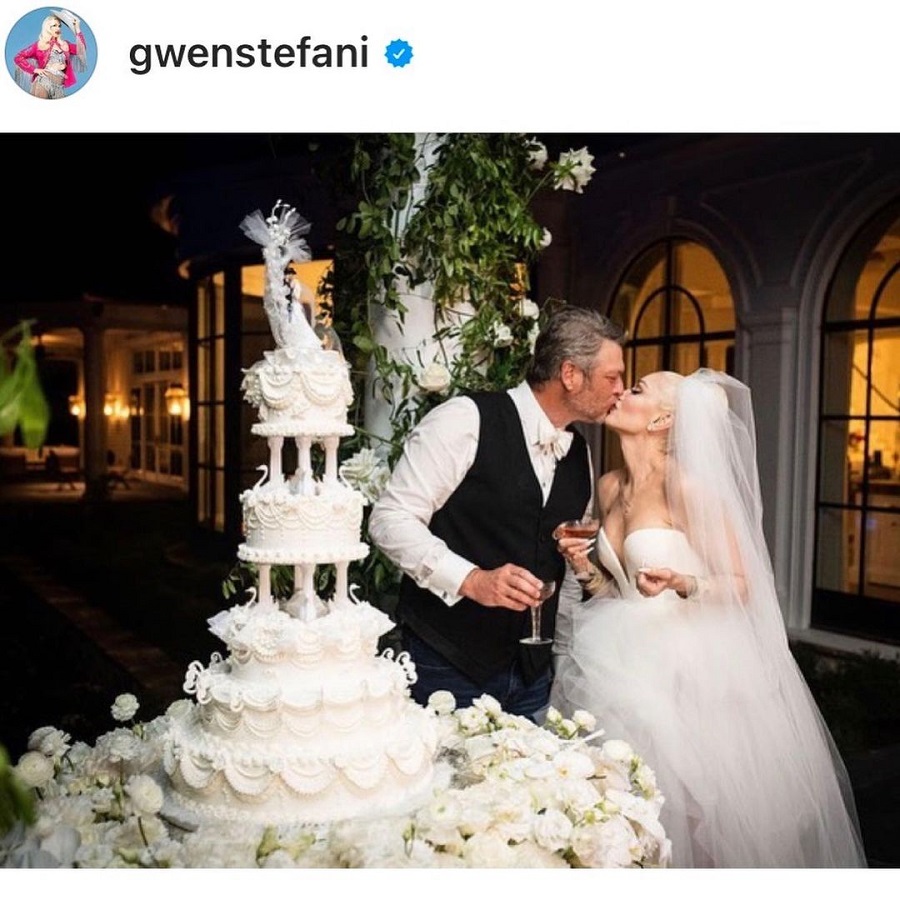 Blake Shelton and Gwen Stefani have a prenup spills an insider
The insider also spills the tea about Blake Shelton, Gwen Stefani, and their prenups. The source says, "Some people might think this is unromantic but both Gwen and Blake think it is sensible."  Radar reports that Gwen is worth about $150 million and Blake is worth about $100 million. It is likely that since they both had ugly divorces before, they wanted to be safe instead of sorry.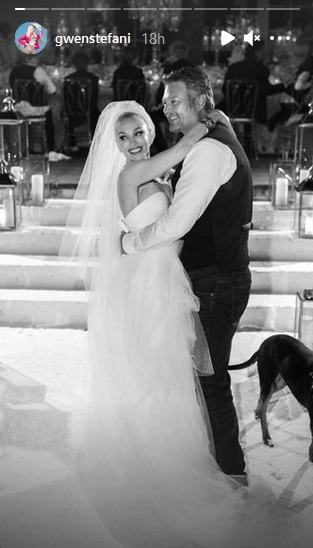 What do you think about Blake Shelton and Gwen Stefani having a prenup? Are you excited to see what the future holds for this couple now that they're finally married? Let us know your thoughts in the comment section below. Make sure to come back to Country Music Alley for more news about your favorite country stars.