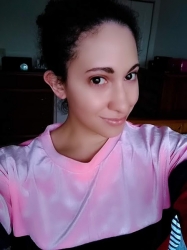 Latest posts by Chanel Adams
(see all)
Ryan Reynolds shared his thoughts on Taylor Swift teasing his daughter's name on the song "Betty." The track is featured on the country singer's eighth studio album, Folklore. She leaked the name of Ryan and Blake Lively's three daughters. The 44-year-old actor talked about the reveal at the SiriusXM Town Hall with Jess Cagle.
Ryan shared his thoughts on what he really thought about that song. Taylor wrote the tracks from the perspective of teenagers in high school. Some of the tracks, including "Betty," would talk about a racy love triangle among the three. To the shock of some of her fans, she got the names of the Hollywood couple's three children.
Ryan Reynolds reacts to "Betty"
"Betty" revealed the name of his third daughter. The song came out on Folklore, which Taylor Swift released in July 2020. It was the first public announcement of Blake and Ryan's youngest daughter's name, Betty. According to the Deadpool star, the names are just a coincidence, nothing more than that.
"I mean the names are of our kids, but we trust her implicitly and she's very sensitive to any of that stuff," Ryan said. "And obviously the song has nothing to do with our kids other than our kids' names."
He called it "an honor" to have his kids' names included on the track. Ryan said that it was "pretty damn amazing" when they listened to the song. They're still in awe over that moment. There will be times when the actor thinks back on that moment and is in disbelief.
The couple's three children – James, 6, Inez, 4, and Betty, 1 – didn't even know about it until the song came out. Ryan and Blake decided to surprise their children with the news. The easiest part was keeping this secret from them. Also, Taylor has such a tight grip on her music, that none of the details came out until the album's release.
"We surprised them with it. Yeah. They didn't know," Ryan explained. "They had no idea. We don't tell them anything. We find they're most compliant if you offer them no access to outside information."
Taylor Swift isn't the only pop star that Ryan loves
Fans know that Taylor Swift is good friends with Blake Lively and Ryan Reynolds. She first became friends with the couple during her 1989 album era. She received a lot of criticism for her model squad then. Some noticed that she only hung out with tall, wafer-thin supermodels.
So, Taylor expanded her friend group. She started to hang out with fellow artists and musicians. She also became friends with actors. Ryan and Blake are just one of her longest friendships from that time. But the actor also revealed his affinity for another pop icon – Mariah Carey.
"We are obsessives. We love Mariah," Ryan said on Entertainment Tonight earlier this week. We love music, we love celebration. I mean, that is what music is, so it just drives you into a feeling."
What are your thoughts on Taylor revealing the names of Ryan and Blake's children in the song? Do you think it was cool of the singer to do that? Sound off below in the comments section.