Last year, Kelly Clarkson debuted her new furniture and décor line at Wayfair. The singer is an ongoing partnership with the brand. She just took to Instagram to tease some new things that are coming. Kelly and Wayfair seem like a dream come true since she's known for her hospitable personality.
The American Idol alum even appears in their commercials. Fans love looking at Kelly's many homes and they want to know how to copy some of her interiors. Thanks to this collection, they're able to. Kelly has many properties, so it makes sense that she would get them ready for fall 2021 and holiday entertaining.
Dishes on her upcoming collection
Earlier this week, Kelly Clarkson shared a photo from the set of her Wayfair commercial. At least it looks like an ad from her latest collaboration. She told her fans that they "guessed" it right. Kelly teased that she has new things to come in her line, just in time for the upcoming fall season.
"I had a blast shooting all of the new pieces for my Kelly Clarkson home line!" she wrote in the caption. "You're going to love the antique, boho vibes of these pieces… but the real stamp of approval comes from my dog Henry. New additions will be dropping soon, and I can't wait to see what y'all think!"
Her furry friend also made an appearance in the Instagram post. Kelly wore a pretty floral print dress with dark sunglasses and black tights. She sat next to Henry as she looked at her tablet. It looks like he will make an appearance in the ad as well.
View this post on Instagram
Kelly's post received over 10,000 likes. Fans can't wait to see what else Kelly has in mind. Most of them took to the post to share their love and appreciation. Forget the décor and furniture, more fans want more Henry content and they're demanding it.
Kelly Clarkson has an affordable line
Kelly Clarkson Home currently has over 2,100 items on the Wayfair website. Most of them are described as "French Country," which is a combination of bohemian and farmhouse style. Kelly first spoke out about the collection in an exclusive interview with House Beautiful. She explained what fans could expect from her home collection.
"KC Home is proof that style doesn't have to fit a mold," Kelly explained. "Everyone should have the confidence to create a home that reflects their personal taste and style."
The great thing about the collection is that it's surprisingly affordable. Earlier this year, it had its biggest sale yet. Seasonal sales are common with Wayfair. Anyone who is new to the store can join its email list and receive a special offer.
You can shop the current selection of Kelly Clarkson Home here. Check back with Country Music Alley for more news on Kelly Clarkson.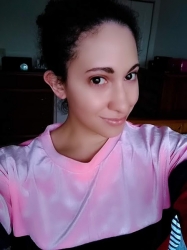 Latest posts by Chanel Adams
(see all)