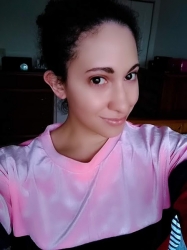 Latest posts by Chanel Adams
(see all)
Kacey Musgraves announced a new album and a supporting tour. The singer is working on the project titled Star-Crossed. If you guessed that it's about star-crossed lovers, you're right. The songstress is channeling her heartbreak into this new album. Kacey just released the new singles "Star-Crossed" and "Justified."
She worked on the album after her divorce from Ruston Kelly. Earlier this year, the couple finalized their divorce and she's been making the dating rounds ever since. Kacey just became Instagram official with her boyfriend. Still, considering the emotional lyrics, some are wondering if she's really over her ex-husband.
Kacey Musgraves tackles heartbreak on her new album
Her 2018 album Golden Hour is described as one the best. Her marriage to Ruston Kelly was the inspiration for most of the love ballads. Now, she's talking about heartbreak on Star-Crossed. It's a switch from her previous album. Kacey Musgraves said she was inspired by Romeo and Juliet to talk about one of the oldest stories ever told in country music.
Fans have been looking for the breakup album and they're finally getting it. Through her visuals and lyrical content, Kacey is wearing her heart on her sleeve. Her latest song, "Justified" includes the following: "If I cry just a little/And then laugh in the middle/If I hate you/Then I love you/Then I changed my mind."
Most of the heartbreaking tracks will have fans wondering if Kacey is done with that time in her life. It sounds like a record about a love that didn't work out. On the track "If This Was a Movie…," she wonders what would've happened if their relationship ended up in the Hollywood tabloids. However, she makes it clear that she's moved on, "It is what it is/'Till it ain't anymore."
Confirms her relationship with Cole Schafer
Back in April, Kacey Musgraves was making the dating rumors swirl with Dr. Gerald Onuoha. The two were spotted looking cozy on numerous occasions. That love must've died because she has since moved on with Cole Schafer. She celebrated her 33rd birthday with her new man by her side.
Cole was the one who made them Instagram official. On Saturday, August 21 st, he shared a black-and-white photo of himself snuggling the country. He also wore a passionate ode to Kacey, to which she commented, "Sweet angel boo. Life is so much prettier with you in it." He got specific about his time with the singer so far and wrote, "Here's to your jawline that chaps my lips and your hair I can't keep my hands out of."
View this post on Instagram
He also included an intimate photo of the two naked in bed and one of the singer wearing a cheetah print dress. Fans flocked to the comments section to share their support. Most of them were happy to see that Kacey finally found love after heartbreak. The Star-Crossed album and film will drop on Friday, September 10.
Check back with Country Music Alley for more news on Kacey Musgraves.