Not surprisingly, country music standout Ashley McBryde took the pandemic pause to everything that comprises life in Music City much like her peers– as a gut punch. Last November, for the CMA Awards preview special, Country Strong, the "Girl Going Nowhere" singer-songwriter sat in a circle with contemporaries Jimmie Allen, Darius Rucker, and Charlie Worsham to contemplate their reactions to this unprecedented era, as Country Music Alley reported.
Ashley openly admits that, for a time, she simply allowed herself to become "part of the couch," but that self-pitying phase didn't last long.  Her determination to pull on "my big girl boots" led to her inner pledge to "write every day," and do all she's blessed to do in country music.  By the way, Ashley McBryde now adds big girl pants to her daily wardrobe and she's writing like never before, as CMT News notes.  At least for now, she's on the road, too.
Ashley McBryde says no more pouting, just some dang-good songs
Faithful fans yearning to see Ashley McBryde live in the St. Louis area are in luck. Her show slated for September 2 at The Pageant is still on, with proof of at least one vaccine dose or a negative test for the virus.  Any Ashley McBryde show is more than an hour or two of superlative storytelling.  To be sure, she is an artist with a gripping story to tell from true life, but she also gels with her band, The Trybe, in total unity of spirit, and the result is pure riveting, rocking riffs of joy on songs like "Martha Divine."
For her part, the Arkansan artist is surely doing her best to provide plenty of music for future tours.  Once she found the determination to don that big girl wardrobe, creativity came from every fiber of her being.
"I think I was pretty pouty at first," Ashley McBryde reveals to Mo & Styckman, the radio hosts of Chattanooga, Tennessee's US 101.  Her days in the dumps are very short-lived.  Once McBryde "got down to writing," floodgates of song burst forth.  "I can't even tell you how many songs we wrote," the songwriter asserts.  "It's in the hundreds..and some of them are even good," she self-effacingly critiques.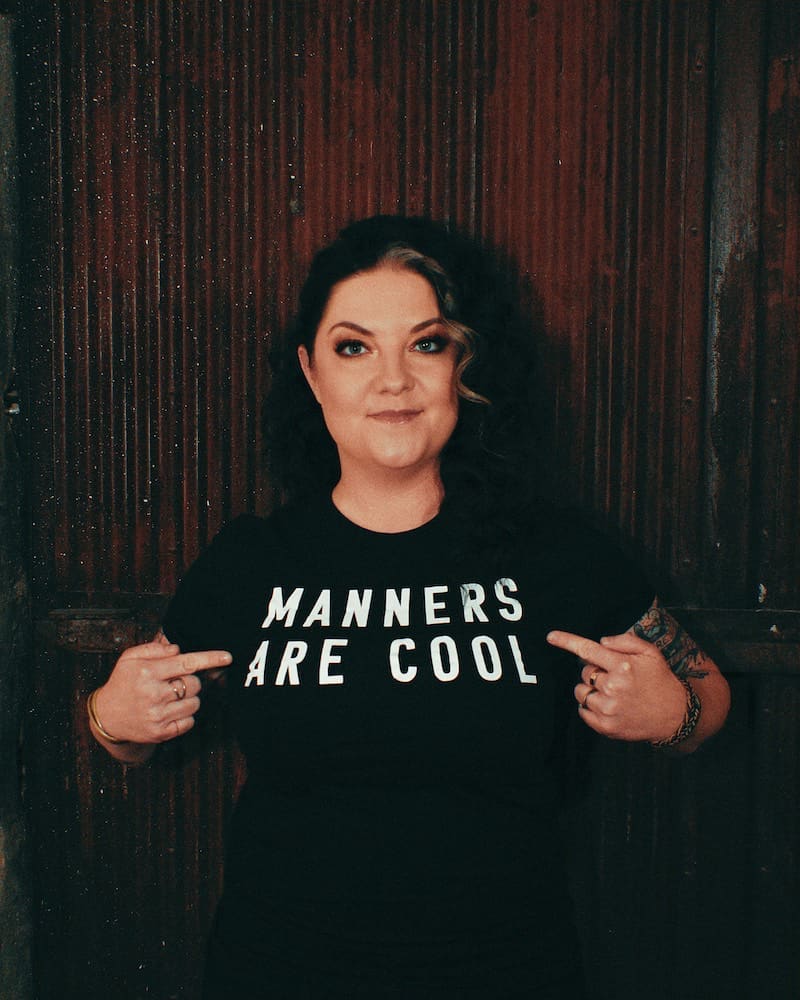 Three and still counting for Ashley
Ashley McBryde envisions three projects for the prolific cache of creative energy.  While she reminds that the new material "isn't even close to coming out," the effort is certainly a labor of love.   Besides material for her own albums, Ashley is excited by the buzz of her collaborations with other artists, Garth Brooks among the group, now "starting to swirl around," McBryde gleefully announces.
The four-time Grammy nominee dubs her third project a probable "concept album," and work is already in progress.  The solace of "a house in the woods," with nowhere to go, seems to produce a silver lining of prolific songwriting.  However long it takes, fans are ready and waiting to savor the new musical fruits from Ashley McBryde.
A delightful 'Midnight' surprise from Eric Church
In a remarkable coincidence, Ashley McBryde finds herself as one of the worthy and revered artists for a run of shows at the Ryman Auditorium this summer.  She played the first of her three-show run on August 26 last week, and as Taste of Country relates, her friend, Eric Church, just has to join in for a special duet.
Of course, nothing is more fitting than for Eric Church to make a surprise entry into the Mother Church of country music.   The "Like Jesus Does" loves his fans and a little libation.  They return the favor of his affection with more fervor than Sunday morning pew-holders, and the "Chief" calls those in the first rows by name.  Count Ashley McBryde as an exuberant supporter, too.  The crowd roared when Church sang out his chorus on the Allman Brothers' "Midnight Rider" and Ashley raises her arms and her voice high, beaming with delight!  Her opening act, Lainey Wilson, makes sure to verify the duet for history.
The show goes on
Speaking of things on record, fans vividly recall Ashley McBryde's rendition of "The Snake" in honor of Eric Church at the 2019 ACM Awards.  A few years before, Eric Church and Ashley McBryde deliver their memorable rendition of her song, "Bible and a .44" and his Chicago show.  He lovingly dubs her "a whiskey-drinkin' bada@@" and himself "a massive fan."  Clearly, their bond has only deepened with time.
While Ashley McBryde carries on with her This Town Talks tour, treating audiences to a brand-new song here and there,  Eric Church kicks off his own Gather Together Again tour on September 17 in Lexington, Kentucky.  One way or the other, both these gifted performers and artists keep the positive power of music coming to country music lovers.
Are you excited to hear Ashley McBryde's new music?  Leave your comments and let us know!   Keep checking in with Country Music Alley for the latest news on new music from your favorite music makers!
Latest posts by Tresa Patterson
(see all)