Fans are looking forward to new music from Kelly Clarkson. Most of them are interested to see what she will come up with next. Earlier this year, the singer admitted that she wrote 60 songs amid her ongoing divorce from Brandon Blackstock. She found the songwriting process therapeutic.
As of yet, Kelly has not announced new music. Instead, she's busy filming the new seasons of The Voice and The Kelly Clarkson Show. However, viewers who attended one of the tapings of her talk show found out that she's working on a new Christmas album. It would be the follow-up to her 2013 release, Wrapped in Red.
Messy Brandon Blackstock divorce
Last year, Kelly Clarkson announced her split from Brandon Blackstock. Their divorce battle has been filled with headaches and plenty of drama. The former married couple has argued about how to split their assets, including their properties and finances. Brandon feels that since Kelly is the breadwinner of their marriage, she should give him spousal support and child support.
However, Kelly has won many victories in court. For one, she is responsible for their Montana ranch, which she purchased in 2019. Brandon escaped there shortly after their split. He left the entertainment industry behind so he could work there as a full-time ranch. But the judge claims that Kelly can evict Brandon if she wants to.
KC Fans: we want a new (divorce) album; give us KC8.

KC: @kellyclarkson 🤦🏻‍♂️ pic.twitter.com/rj7pxOhE6S

— mikeyrusso (@themikeyrusso) August 27, 2021
If he really wants to become a rancher, he will have to find another ranch to work and live at. In the meantime, Kelly has been enjoying her time with her friends. They embarked on a few trips where they saw King of Country George Strait and Blake Shelton perform live in concert. Kelly has been quietly celebrating some of her wins behind the scenes. While they still have a ways to go, their divorce could come to an end soon.
Is Kelly Clarkson working on new music?
Fans have been begging the American Idol alum to release new music. They feel that Kelly Clarkson could release the breakup album of 2021. She has a lot of heartbreak to share, especially since Brandon reportedly lost her trust. According to fans who attended a live taping of her daytime talk show, Kelly is set to release a new album soon, but it's not what you would expect.
She has plans to release a Christmas album. The rumors first swirled in late August. According to fans, this album won't be as upbeat as Wrapped in Red. It will be more of a "contemplative/somber" album since Kelly has a lot of material to draw from. Also, Kelly is working on another project that she can't talk about at the moment. It's possible that she could release her breakup album next year if that's what the secret project is.
If the rumours are true about Kelly Clarkson releasing a new Christmas album. Wonder when will it be announced

— Kelly Clarkson Australia ( Fan Page) (@KcAus2020) August 21, 2021
For those impatient about the new Kelly Clarkson album but not wanting a Christmas album? I will take any form of new KC music as I can get. I assume there are reasons why we are still waiting which most likely will only add to an even better album.. 🙏🙏 pic.twitter.com/l60vsHaIrZ

— Kelly Clarkson FanForum (@kellycfanforum) August 27, 2021
OH JESUS !!
PLEASE RUIN MY CHRISTMAS
So that I can enjoy the new @kellyclarkson Christmas album in the gut! pic.twitter.com/WUYwhKPkk0

— GenZ KC obsession (@TeamKelClark) August 28, 2021
Well, there are rumors out there that say it's a Christmas album, so maybe she will release one when it get closer to Christmas time??? But I can't wait for it to come out it's been 4 years since MOL came out. So yes, definitely need more and new music for Kelly.

— Leah Steffen (@SteffenLeah) September 2, 2021
She is set to confirm her new Christmas album on her talk show. The Kelly Clarkson Show will make its return on Monday, September 13, 2021. For now, fans will take whatever music they can get from the singer. Some still would love a covers album though.
Are you looking forward to a new Christmas album? Or, were you hoping for a breakup album? Share your thoughts below in the comments.
Check back with Country Music Alley for the latest news on Kelly Clarkson.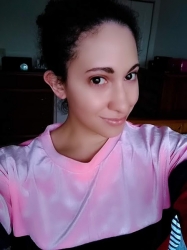 Latest posts by Chanel Adams
(see all)