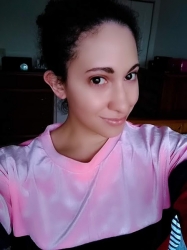 Latest posts by Chanel Adams
(see all)
Kelly Clarkson was spotted filming a new music video. Does that mean she's making her big return to music? The singer is already busy. She's currently filming Season 21 of The Voice and Season 3 of The Kelly Clarkson Show. Country Music Alley previously reported that the premiere of her daytime talk show will take place in New York City.
Meanwhile, Kelly has been making the rounds. Following her series of girls' trips, she's been spotted in the late-night circuit, promoting both shows. Now, she's been spotted with actress Kristin Chenoweth. The two aren't filming a movie together. Rather, they're filming a new music video.
What's this about a music video?!
Page Six was the first to report the sighting on Wednesday, August 25. Kelly Clarkson and Kristin Chenoweth had a good time on the set of their new music video. The outlet failed to include the details of this video. Kelly was photographed wearing a multi-colored dress, while Kristin wore a black sequin romper.
Both of them were smiling and having a good time on set. In fact, the 39-year-old never looked happier amid her ongoing divorce from estranged husband Brandon Blackstock. According to OK! Magazine, the music video is for the third season premiere of The Kelly Clarkson Show. The American Idol alum shot the video in New York City alongside the pint-sized actress.
Kelly must've done a wardrobe change because the magazine noted that she wore "black tights and sneakers." However, she couldn't help but smile. Kelly looked every bit like her confident self. She just won her latest victory amid her messy divorce battle. Brandon wanted to split their assets, including their Montana ranch, and receive some of the income Kelly earned while they were married. However, none of his wishes have come true and Kelly has won many victories.
Kelly Clarkson is writing new music
While she's not releasing any music, she is still working on new music. Earlier this year, Kelly Clarkson revealed that she wrote "60 songs" amid her ongoing divorce. On Thursday, February 25, the singer-songwriter told ET that she is working on new music. But it could take some time before Kelly releases the album.
"I have this record that we're working on. It's really great and really honest," Kelly said. "There's just a lot of questions that I have to answer before releasing it for myself, you know? Whether that be business-wise or personally or whatever. Whatever happens though, it is such a gift. Like, I don't know how anybody, I'll just be real with you, goes through grief like divorce, any kind of grief, any kind of loss, without having an outlet like this."
She calls the songwriting process "a blessing in itself." Kelly is considering what she's willing to share, even though she's been honest about her heartbreak in the past. Still, she understands that music can be "healing." Check back with Country Music Alley for more news on Kelly Clarkson.