Carrie Underwood and Sunday Night Football go together like wine and cheese. Or fall and pumpkin spice. Carrie is looking forward to another year of football. She is very much a sports fan. The singer opened up about her big return in a new interview with Access Hollywood.
She absolutely sparkled. The American Idol alum wore a black and silver sequin mini-dress. Carrie paired her look with gold sparkly hoop earrings and her winning smile. She wore her signature platinum blonde hair down in soft waves with a middle part.
During the interview, Carrie recalled a time when her son Isaiah got confused about seeing her on Sunday Night Football.
Funny moment from her son Isaiah
Carrie Underwood is ready for a new season of football. The country singer spoke to Access Hollywood's Zuri Hall about the opening sequence for the broadcast event. This is her ninth year in a row singing the opening song. Carrie recalled a funny moment when one of her sons got confused seeing her on television during a football game.
"Isaiah, my oldest, did catch me once," Carrie admitted. "'What are you doing? Why are you singing at the football show? What's happening?'"
As for the song itself, Carrie says she loves to mix it up and try to keep it "fresh." She records a new one before each season. She said that the latest version is "on a whole other level." The songstress filmed her new video on the virtual set complete with a remixed anthem. Carrie put her heart and soul into that song as she does with all of them.
The virtual set makes it look like you're in a whole new world. Carrie wanted to have some "crowd noise" and "heavy guitars" so it felt authentic. The country superstar also wanted to rock a futuristic look that matched the set. She felt that it was a powerful look.
Carrie Underwood updates Sunday Night Football anthem
The "Jesus Take the Wheel" singer has complete control over the video and recording process. In a separate interview with NBC 4, Carrie Underwood said that it holds a lot of meaning to her this year. She feels that people need a return to normal, especially when it comes to sporting events.
"This season is my ninth season working with the incredible people at 'Sunday Night Football,'" shes said. "It means a lot to me, especially this year. People, they need that togetherness. I love the challenge, taking the song that is so synonymous with 'Sunday Night Football' and finding new ways to make it fresh."
She also talked about the recording process of this year's SNF video opening that's played before each game.
"This year we have this incredible CGI world around us," Carrie continued. "It's such a cool space to be able to work in. People really connect with 'Sunday Night Football,' forget whatever else is going on in the world and celebrate."
Carrie Underwood will celebrate the new season of Sunday Night Football. This weekend, the L.A. Rams will host the Chicago Bears. Football Night in America airs on Sunday, September 12 at 7 p.m. ET on NBC. Check back with Country Music Alley for more news on Carrie Underwood.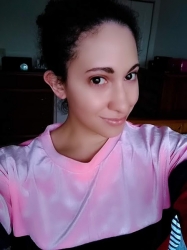 Latest posts by Chanel Adams
(see all)