In a new clip for The Kelly Clarkson Show, the host's 5-year-old son, Remington, announced that he had to take a potty break in the middle of a song. Chris Martin was the one who was performing. However, Kelly's son really had to go. As people know, nature calls and you have to answer it.
In the new preview for the Season 3 of the daytime talk show, Kelly had her two children, River, 7, and Remington, 5 in the audience. Chris Martin from Coldplay made a guest appearance and performed his breakout hit "Yellow." Unfortunately, his performance was cut short as Remington had an important announcement to make.
Check out the adorable moment!
Kelly Clarkson and River sang along to the Coldplay song. But Remington wasn't feeling it. He shared that he had to go to the bathroom. Her children's appearances come after she took them on an unforgettable trip to Walt Disney World this summer. Kelly shares Remington and River with her ex-husband Brandon Blackstock. The couple filed for divorce in June 2020 after seven years of marriage.
They claimed "irreconcilable differences" as the reason behind their split. The singer has talked about their divorce on the show. She even revealed that she "can't imagine remarrying" ever again. These days, Kelly wants to focus on her two kids. Meanwhile, Brandon and Kelly are in the midst of a messy divorce. In November 2020, the American Idol alum was granted temporary physical custody of their kids.
When nature calls… mid-song! Tune in to The Kelly Clarkson Show Season 3 Premiere MONDAY Sept. 13! pic.twitter.com/CZFhYGgYnV

— The Kelly Clarkson Show (@KellyClarksonTV) September 9, 2021
In the meantime, Kelly is desperate to move on from their split. She wants to declare herself legally single. She wants to restore her maiden name. As for Brandon, he escaped Hollywood to their Montana ranch, which Kelly purchased in 2019. He wants to become a full-time rancher. As for Kelly, she wants to focus on her television career.
Kelly Clarkson on quarantining with her kids and ex-husband
The Kelly Clarkson Show is filming its first in-person season since the COVID-19 pandemic halted the show last year. During that time, Kelly was quarantined with her two kids and estranged husband at their Montana property. She described the experience in an interview with The New York Times.
"We were in the middle of nowhere. The dryer broke. We're going to the bathroom in the woods at some point," Kelly explained. "I'm 5'3″ and a half, dude. I'm in snow up to my thighs. And I'm like, well, I have a camera. I'm trying to be America's cheerleader. And I never completely broke down about it, but I definitely laughed hysterically at several moments."
Kelly sure had a lot going on at the time. The best way she dealt with these moments is to embrace them and laugh them off. Not everyone was quarantining with their soon-to-be-ex while knee-deep in the snow. However, the height of the COVID-19 pandemic did lead to the fall of some marriages.
Check back with Country Music Alley for more news on Kelly Clarkson.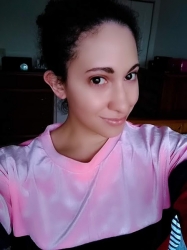 Latest posts by Chanel Adams
(see all)