Fans love how Luke Bryan is living his life. The country superstar has gone through a lot of loss in his life. He turned to his love of music to process that loss. Luke lost both his older brother and sister. His brother died tragically from a car accident, while his sister died suddenly from unknown causes.
For most people, that would leave someone without closure. But for Luke, he's learned to deal with the loss in the best way he knows how. Despite all of the loss he's experienced, he continues to enjoy life as much as he can. He became a successful country singer because of it.
Luke Bryan opens up about his loss
The American Idol judge shared his life and loss in his new docuseries, My Dirt Road Diary. Luke Bryan never seems like the type of guy who's never had a difficult life. His life may surprise some people who are not familiar with him or his music. The country star still dealt with a lot of loss in his life.
Now, he's sharing his loss at the perfect time. Right now, people have dealt with a significant amount of loss in the past year. Luke made it clear that he doesn't want anyone's empathy. He still wants to make people happy. He always wants to live his life with happiness.
"I'm a pretty happy person," Luke said in a 2018 interview with Billboard. "The loss we've dealt with has given me an appreciation of how precious and fragile life is. And yeah, I carry that mentality into my performances, and even into how I deal with people every day. When I meet people, I want them to leave going, 'That guy doesn't even have a bad day.'"
Luke shared more about his approach to life in his five-part docuseries, My Dirt Road Diary.
Fans are touched by his story of loss
Luke Bryan has touched a lot of fans by sharing his story. Some are connected to him through his music, while others are simply connected to him through his docuseries. In an interview, Luke recalled a time when a fan at a meet and greet opened about their own loss. They didn't know how to move forward in their own life.
"It was a big moment for me because I understood that the way I live, with a smile on my face, is important to people," Luke said in a clip from the series, which he posted on Instagram. "It was a big moment for me. I'll never forget it."
Fans flocked to Luke's post to share their thoughts. Many commended him for sharing his journey of life and loss in his series. Others said they binge-watched My Dirt Road Diary in one sitting. Some fans can't get enough of Luke, especially when he brings comfort into their lives.
My Dirt Road Diary is available for streaming on Prime Video. Check back with Country Music Alley for more news on Luke Bryan.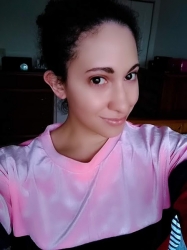 Latest posts by Chanel Adams
(see all)