As fans know, Blake Shelton is a coach on The Voice. The goal of the popular NBC singing competition is to find the next breakout star. Many aspiring artists and musicians try out for the show. There have been many times where #TeamBlake has won.
He's hoping to get another chance on Season 21. This year, Ariana Grande has joined the celebrity panel. Blake, Kelly Clarkson, and John Legend have tough competition. So, it makes sense that Blake wants to set his sights on judging a different competition. The Oklahoma native revealed a new one that is totally up his alley.
Blake Shelton shocks fans with new competition
On Monday, September 13, Blake Shelton announced a different type of competition on Twitter. He noted that this one is his "kind of competition." It's no secret that Blake has collaborated with Smithworks Vodka. Now, the two are teaming up for a unique collaboration.
"I've been known to judge a few things in the past.. and this is my kinda competition!" Blake tweeted. "Who's got the best@SmithworksVodka Bloody Mary around & can PROVE it?! #SWBloodyMaryContest."
I've been known to judge a few things in the past.. and this is my kinda competition! Who's got the best @SmithworksVodka Bloody Mary around & can PROVE it?! #SWBloodyMaryContest https://t.co/inigf4wyvE

— Blake Shelton (@blakeshelton) September 13, 2021
According to Smithworks Vodka's tweet, the alcohol giant is holding a special contest. The lucky winner will get an entire bar cart filled with none other than Smithworks Vodka. All contestants have to do is embrace their inner mixologist. The one who comes up with the best cocktail wins the competition. It sounds super easy if you know how to make a good drink.
Fans have to post their cocktail recipe on either Instagram or Twitter using the #SWBloodyMaryContest hashtag. They must also follow Smithworks Vodka on social media. Fans flocked to Blake's tweet and said they can't wait to watch him judge and try the drinks. He already earned his skills from having a beer tasting contest with his wife Gwen Stefani earlier this year.
📢 Bloody Mary Masters📢 You could win an EPIC Smithworks Bar Cart (just like @BlakeShelton's!) just by showing us your cocktail skills. ⤵️

Mix up a Bloody Mary with @SmithworksVodka
Follow us & post a pic + the recipe on IG or TW
Use #SWBloodyMaryContest to enter to WIN pic.twitter.com/gFh6F8msnC

— Smithworks Vodka (@SmithworksVodka) September 12, 2021
There's even more good news
Gwen Stefani and Blake Shelton recently made an announcement. The No Doubt singer recently shared a snapshot of the couple holding a plaque from the Recording Industry Association of America (RIAA). The plaque showed his albums, EPs, and single covers. "Congratulations to this guy @blakeshelton this is pretty unbelievable!" Gwen wrote in the post.
Fans flocked to the post to share their support for the country star. Many of them called Blake a "legend" and "the king of country." It could've been their response to Kelly Clarkson's Instagram post, in which she called George Strait the King of Country. Blake has released 12 studio albums and 51 singles throughout his long country music career. He is up there with the greats.
In addition, Blake has been nominated for nine Grammy awards. He also has a successful vodka brand. What are your thoughts on Blake's latest competition? Sound off below in the comments.
Check back with Country Music Alley for more news on Blake Shelton.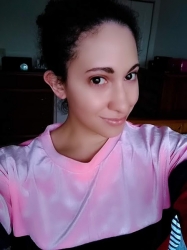 Latest posts by Chanel Adams
(see all)