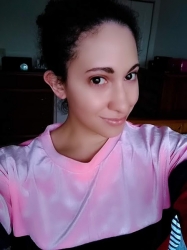 Latest posts by Chanel Adams
(see all)
Gwen Stefani showed a rare photo of Blake Shelton. The country crooner is known for his iconic mullet. He has regrets about that questionable hairstyle. However, it was a very popular hairstyle in the '90s. Certainly, Blake wasn't the only country singer who rocked business in the front, party in the back.
The "Minimum Wage" singer sticks to his salt and pepper look these days. At the peak of the COVID-19 pandemic, Gwen offered to cut his hair and it went as well as it could. The newly married couple is enjoying their time together. Country Music Alley reported about their date to the San Diego Zoo.
Meanwhile, Gwen shared a rare photo of Blake with a whole lotta hair.
Gwen Stefani shows a rare side to Blake Shelton
You need to see this photo for yourself. Gwen Stefani and Blake Shelton are as much in love as they were when they first met. Their relationship keeps getting better thanks to a little sense of humor. Gwen posted a throwback photo of Blake on her Instagram Stories. The country singer looked like those male models who appear on the cover of romance novels.
The No Doubt singer showed some appreciation for her man's old look. She posted a black-and-white photo to her Instagram Stories. Blake posed in a glamour shot that showed him with long flowing hair. The photo was shot during his early career in the '90s. However, most fans are familiar with Blake's mullet.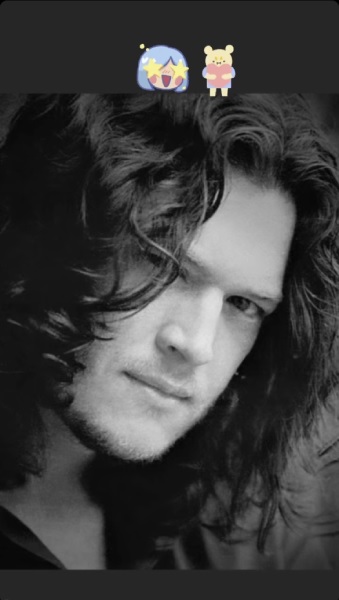 This photo will give fans some hair envy. Blake had better hair than Gwen did during those times. The musician looked intensely into the camera. His hair swept over his face and covered one eye. Gwen included the start-eyed and heart emojis on the photo to show her appreciation. Blake looked every bit like a rock star then, which means he would have been her type.
Where the rare shot came from
Blake Shelton fans will recognize this photo from the same album era as the photo in his Instagram profile photo. That photo also features him with much longer hair. Gwen Stefani was performing with her ska-punk band at the time. The two are currently on tour together as husband and wife.
Last week, Blake kicked off his Friends and Heroes Tour, which was postponed due to the pandemic. His wife is gearing up for her return to Las Vegas. She's been rehearsing for her upcoming Just a Girl residency at Zappos Theater in Planet Hollywood. In a previous series of Instagram Stories, Gwen was concerned for Blake since his return to touring.
What are your thoughts on Blake's glamour shot? Which hairstyle do you like of his? Sound off below in the comments.
Check back with Country Music Alley for more news on Gwen Stefani.