Gwen Stefani is being accused of acting like an exhibitionist. The singer has been showing off her hot looks on social media. As fans know, she's currently on the Friends and Heroes Tour with her husband Blake Shelton. The two are spending as much time together as they can.
They've affectionally called it their "honeymoon tour." The two have been packing on the PDA on and off the stage. It's clear that Gwen and Blake are enjoying their time as newlyweds. They'll be apart soon, so what better way than to perform together.
However, not all fans are feeling the love. One troll thinks that Gwen is showing off too much.
Instagram user calls Gwen Stefani an "exhibitionist"
On Sunday, September 12, Gwen Stefani shared yet another racy look from their latest tour stop. This time, the No Doubt star wore a red plaid jacket over a matching bustier which featured a black ruffle. She paired the look with torn-up jeans, fishnet stockings, and black sparkly cowgirl boots. Gwen topped off her look with gold jewelry, long nails, bold makeup, and her long straight platinum blonde hair.
"self feeeeezzz gx #friendsandheroestour," Gwen captioned the series of photos.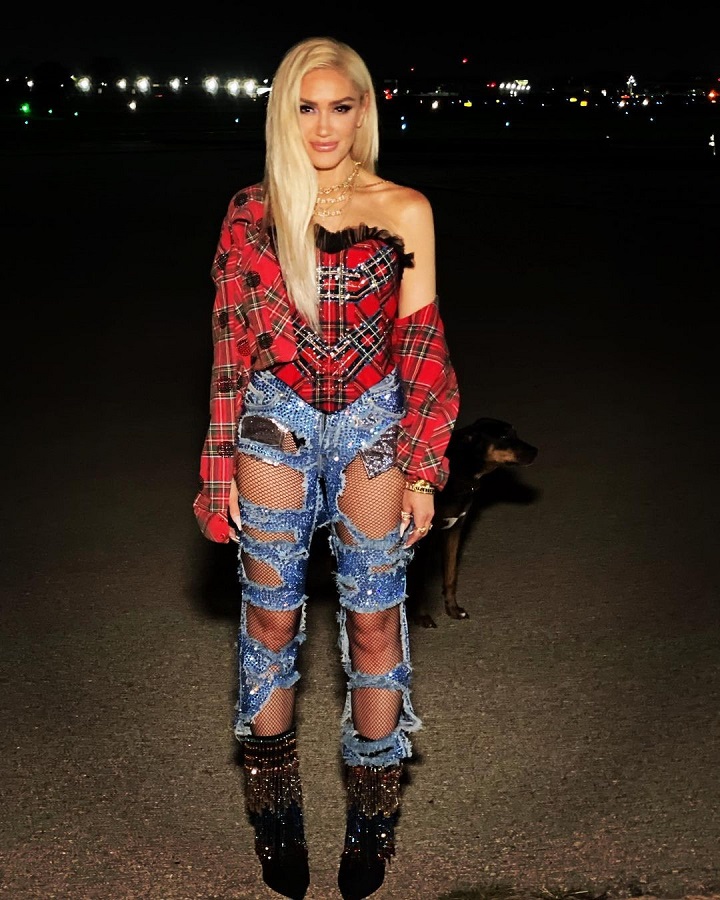 Some fans couldn't help but rave over Gwen's look. They thought that she looked hot. Luther Brown added a series of fire emojis in the comments section. Country singer Rae Lynn commented: "LOVE 😍." One fan noted that Gwen has "been blessing us so much this week 😍😍😍," while another wrote, "Wowzzzzaaaa!!!!🔥🔥🔥🔥 What an amazing performance last night."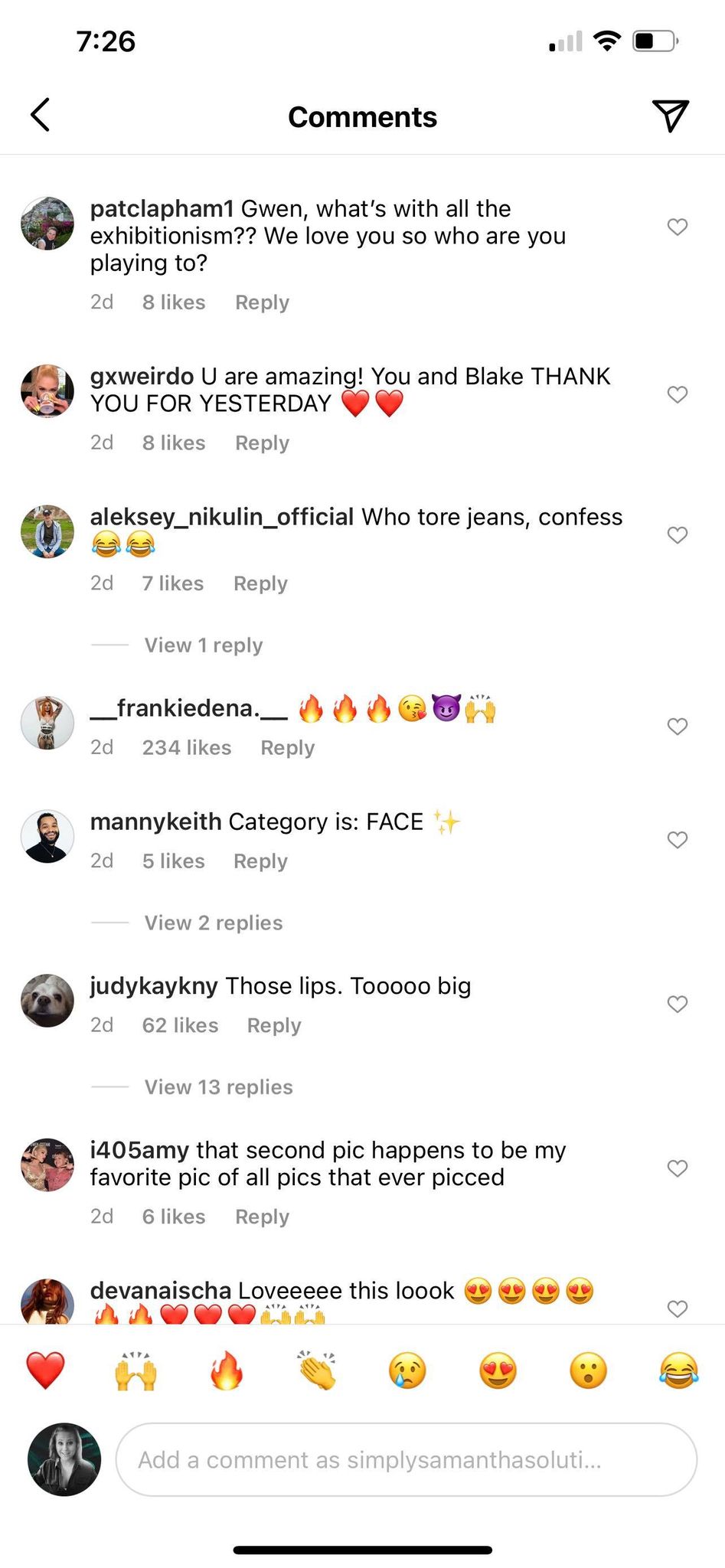 However, not all fans liked Gwen's look. One troll thought she was acting like an exhibitionist these days. The user asked, "Gwen, what's with all the exhibitionism?? We love you so who are you playing to?" As of today, the comment received 11 likes. Regardless of the comment, most others love Gwen's look. They think she looks amazing and beautiful as always.

No Doubt singer looks like she's in her early twenties
Gwen Stefani shared another sneak peek at her look. This time, she posted a video of herself twirling around in an empty parking lot. She's been making good use of her tour stops to show off her showstopping looks. In the caption of the post, she wrote: "#bittertaste @billyidol gx #hello #goodbye @blakeshelton #friendsandheroestour." Apparently, Billy Idol joined Blake Shelton onstage during his latest stop.
But that didn't shock fans. One noted that Gwen still looks 22 years old. "How tf do you still look 22 sis?! 😍😂," they wrote. The "Let Me Reintroduce Myself" singer got compliments on everything from her hair to her natural beauty to her outfit. Some noted that both Gwen and Jennifer Lopez look great for their age. (They're both 51 years old.)
What are your thoughts on Gwen's latest look? Do you agree that she's acting like an exhibitionist? Sound off below in the comments. Check back with Country Music Alley for more news on Gwen Stefani.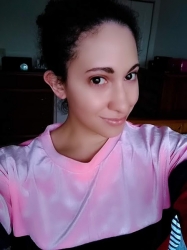 Latest posts by Chanel Adams
(see all)