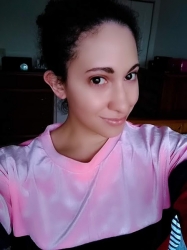 Latest posts by Chanel Adams
(see all)
Gwen Stefani has become a style icon in her own right. The singer is 51 years old and doesn't look a day older. Fans can agree that the singer looks beautiful and youthful to this day. However, they didn't like her latest look.
The singer has been showing off a lot of different looks lately. While Gwen is clearly inspired by her husband's country style, she still loves to mix it up. She still shows an affinity for ska and punk-rock with her chain necklaces, spiked jewelry, and dramatic hairstyles. Yet, it was her makeup that her fans didn't like.
Gwen Stefani shocks fans with her bold makeup
On Saturday, September 12, Gwen Stefani shared yet another snapshot from a recent concert. She joined Blake Shelton on his Friends and Heroes Tour. Gwen made surprise appearances at each of his stops. Fans look forward to seeing the two perform together for the first time as husband and wife.
Gwen loves to mix it up on her tour stops. It's clear that she loves touring because she can play dress-up with her clothing. Soon, she'll be performing on her own large stage during the return of her Just A Girl Las Vegas residency. On Saturday, she showed her latest looks that have fans shaken up.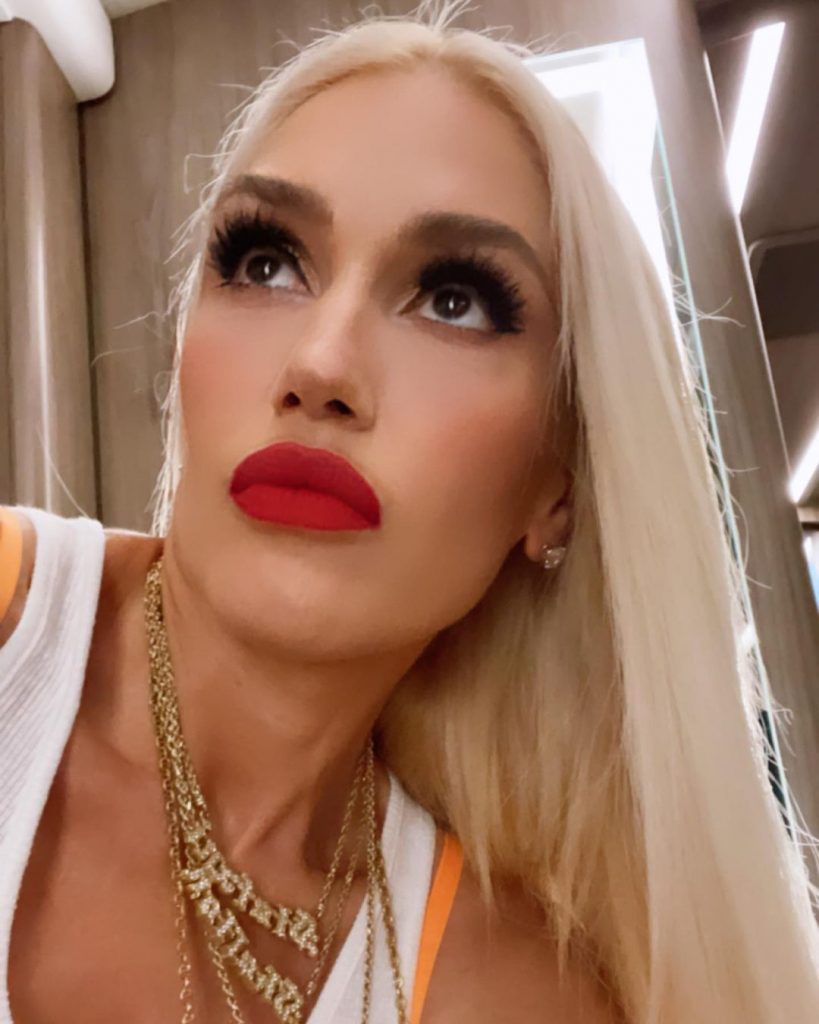 The "Let Me Reintroduce Myself" singer shared a selfie of her makeup. The two performed at their latest stop in Chicago. In the photo, Gwen wore heavy, defined brows that were groomed. She also had on faux eyelashes and purple eye shadow. She finished off her look with blush, contoured makeup, and pink lip color.
The songstress also wore a blue graphic print blouse with gold chain necklaces. The faithful Catholic wore her cross necklace along with her "Shelton" and "Stefani" pendants. Gwen looked right into the camera and gave a serious expression. She wanted to share the look with her fans since she was feeling herself. Little did she know, they weren't feeling it.
Too much makeup!!!
Fans flocked to the post to share their thoughts. Some of them agreed that Gwen Stefani had too much makeup on. "Ooh Gwen looks so natural," one fan joked, to which another added, "Way too much!!!" A third fan said she wore too much makeup for the 20th anniversary of September 11.
Others were confused by the post. They wondered if Gwen intended to share her look since it looked like an Instagram Story. However, not all of her fans hated her look. Some loved Gwen's brows while others were in awe of her beauty. One even wanted the makeup tutorial.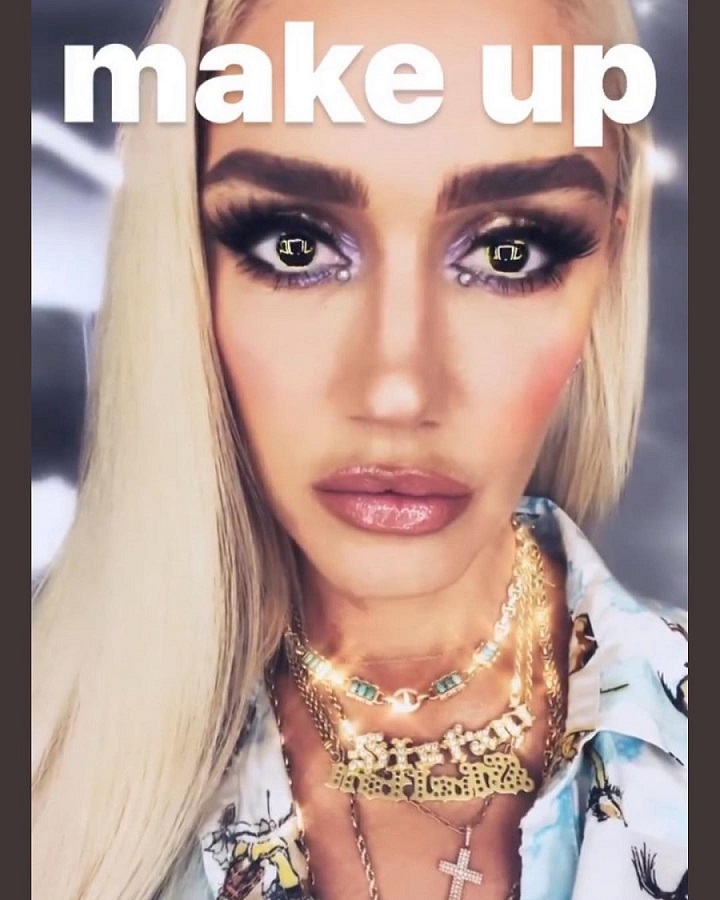 Still, there were some fans who felt that Gwen's makeup was "too gloomy." Others thought that she used "too much Photoshop." Most found the post humorous while others thought her look was hot. Regardless, the comments were mixed on Gwen's look.
What are your thoughts on Gwen's makeup? Do you agree that she's wearing too much? Or, do you think she looks great? Sound off below in the comments.
Check back with Country Music Alley for more news on Gwen Stefani.