It seems like fans couldn't wait for Blake Shelton and Gwen Stefani to tie the knot. Now that they're married, more details about the wedding are coming out. Earlier, Country Music Alley reports on whether or not the couple is going to make their vows public. Now, Gwen Stefani is sharing a behind-the-scenes view of what went into finding her wedding dress. Keep reading for more details.
A quick Blake Shelton & Gwen Stefani relationship timeline
Musical power couple Blake Shelton and Gwen Stefani met on the set of The Voice. At the time, the two were both going through divorces. Blake and fellow country artist, Miranda Lambert had just ended their almost five-year marriage. Gwen and Gavin Rossdale split after 13 years. Fans of the couple likely feel like they saw Blake and Gwen's relationship blossom before their eyes.
After nearly five years together, the "Austin" singer proposes to Gwen in a chapel he built for her on his property in Oklahoma. The happy couple takes to Instagram to share the good news with their fans on October 27, 2020. Then, on July 3, 2021, the couple got married in a small, private ceremony.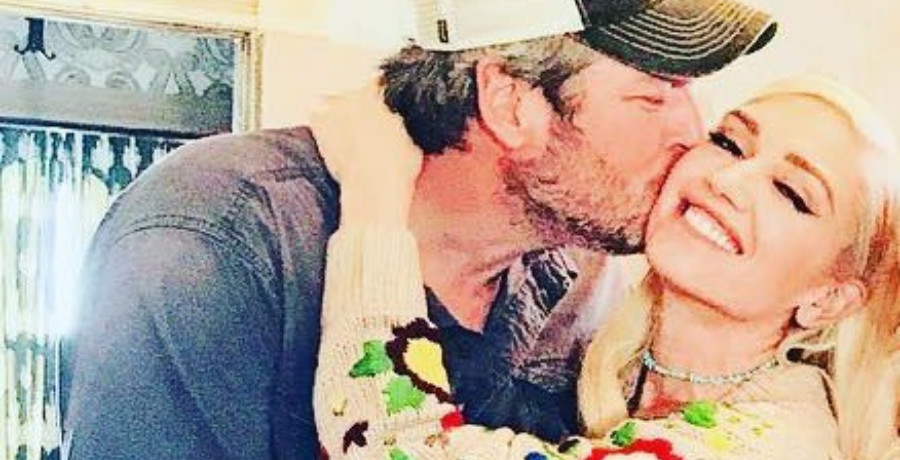 Gwen finds 'the one'
Now, fans get to see what went into Gwen Stefani picking out her wedding dress. Recently, the No Doubt frontwoman takes to Instagram to share short videos and a photo from her wedding dress fitting. The caption on the post reads "the moment i said yes to the dress." From the tags and hashtags, fans learn a couple of things. First, the dress is a Vera Wang. Next, fans learn it was the second dress that she tried on.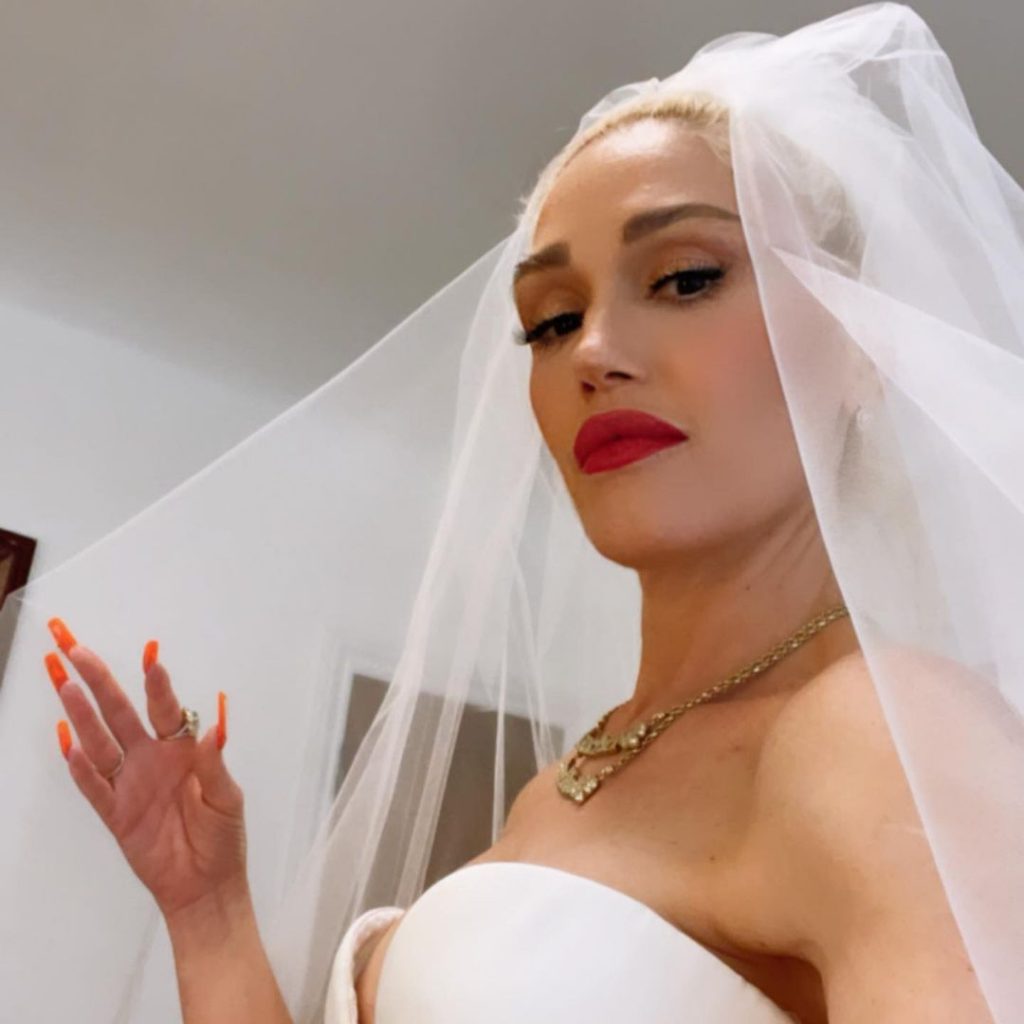 In the first clip, the singer is smiling from ear to ear. Gwen is twisting from side to side and looks like a princess in her dress with her veil on. Next, fans get a glimpse of her white wedding boots as the singer takes a stroll around the wedding dress boutique. After that, The Voice coach shares some selfies featuring her Stefani and Shelton necklaces.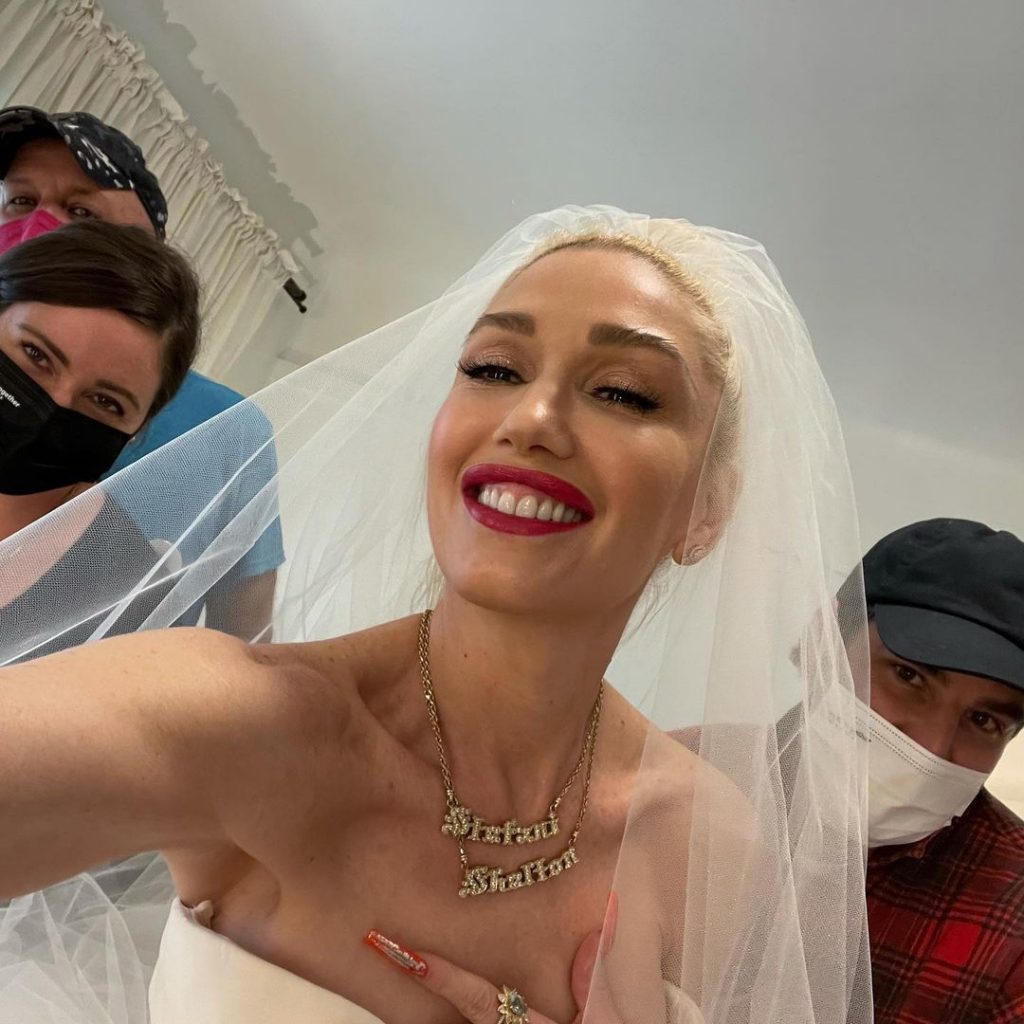 In the comment section, fans love seeing these behind the scene moments. While the couple was planning the wedding, there weren't many details released to the public. Unfortunately, all of the excitement of the engagement came during an uncertain time in the ongoing global COVID pandemic. However, the couple made it known that they didn't want to have a ceremony until they could safely do so. In interviews, Blake made sure to let everyone know that Gwen was in charge of the wedding planning.
What do you think of Gwen Stefani and her behind-the-scenes look at her dress fitting? Let us know in the comment section below. Make sure to come back to Country Music Alley for more news about your favorite country stars.