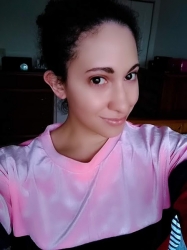 Latest posts by Chanel Adams
(see all)
Carrie Underwood wowed fans with her latest Instagram post. As Country Music Alley previously reported, the singer took a break from sharing photos of her incredible physique on the Fit52 Instagram page. It's rare to see her half-naked. Over the summer, fans were treated to a few bikini photos of the singer.
Rather, the American Idol alum prefers to show off her body in workout gear. Carrie wanted to mark the special occasion with her latest look. The "Jesus Take the Wheel" singer slipped into a pair of skimpy jogging shorts. The photo is said to be part of a new campaign for the Fit52 app.
Check out the incredible photo
Last year, Carrie Underwood founded the fitness app, which accompanies the Follow Your Path book. The latest Instagram post showed the singer doing a hamstring stretch. Carrie celebrated something special with her 90,000 followers. The singer shared that fans can get a free 60-day trial of Fit52.
In the photo, Carrie wore a white tank top with matching running shorts and sneakers. She sat on the floor as she stretched out her leg and smiled at an area of the room. The blonde singer wore her hair in a high ponytail. Carrie was absolutely glowing in the photo.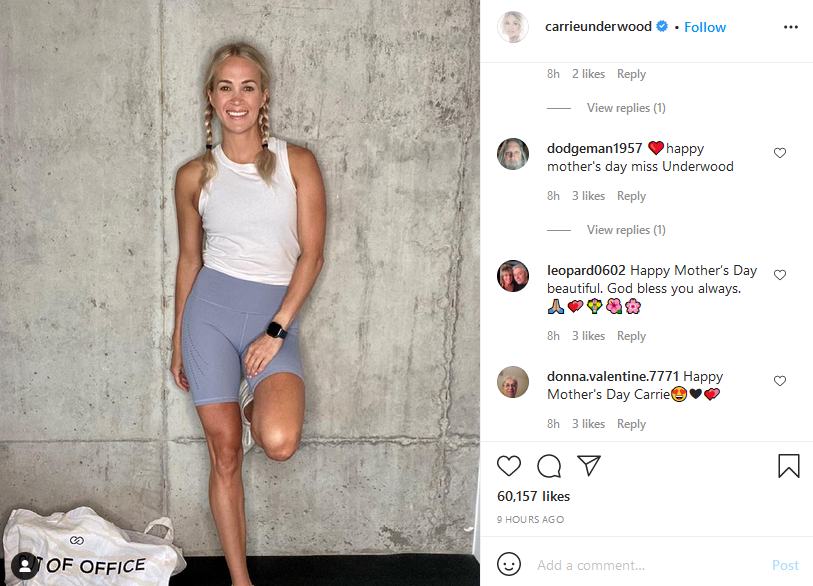 "If you've been thinking about joining the #fit52fam, now is the perfect time 💙," the caption read. "It's not too late to join the #MadeForMore Challenge with @drinkbodyarmor! See more inside the app. For 24 hours only, sign-up for fit52 and get started with 60 days free! Swipe up in our Stories to join the fam!"
Normally, Fit52 is $7.99 per month with a 14-day free trial. As of Monday, September 13, the trial is now a 60-day trial, but that won't last for long. Fans will have to act fast since the days are slipping by fast. Soon, it will be the end of the year before we know.
Carrie Underwood fans react
It sure sounds like a good deal. However, it only lasted for 24 hours, which means you'll see the 14-day trial on the Fit52 app. Carrie Underwood fans took to the post to share their thoughts. Some of them found the promotion "disappointing."
"

Shoot – I must have just missed the 24 hour period. Saw the story earlier today and downloaded to sign up and it says 14 days. 😕

."
"

A disappointing app. Repetitive exercises and plugs for products I don't care to mention.

"
"

Well, I missed this 😢 Maybe next time

."
Other fans are not impressed with the app. They feel that it is too "repetitive," as it has the same exercises. Carrie Underwood launched the mobile app, calling it her "passion." It came out at the perfect time since many found themselves stuck at home during the coronavirus pandemic.
Check back with Country Music Alley for more news on Carrie Underwood.