Ariana Grande joined Season 21 of The Voice. Since then, she's become best friends with Kelly Clarkson. The two have even been singing together as of recently. Country Music Alley previously reported that Kelly has been gushing over the pint-sized star.
She is in awe of Ariana's talent. Of course, that doesn't mean that Kelly isn't talented herself. Fans look forward to seeing the coach cover songs on her daytime talk show. Kelly took the stage recently with Ariana and it was EPIC. The two performed their rendition of Aretha Franklin's classic hit "RESPECT."
Check out the incredible performance
On Tuesday, September 21, Kelly Clarkson shared a clip via her Instagram account. She shared the stage with the "Thank You Next" on a recent episode of The Voice. For their special performance, Kelly looked ultra-glam in her head-to-toe black look.
She wore a belted black blazer dress with matching tights and ankle boots. The "Behind These Hazel Eyes" singer accessorized her look with a metallic long-sleeve shirt and gold jewelry. Kelly wore her long blonde hair down with a middle part. Meanwhile, Ariana Grande wore a hot pink ensemble, which consisted of a tank top and bell-bottoms. She paired her look with elbow-length gloves, layered necklaces, and a light pink cowgirl hat.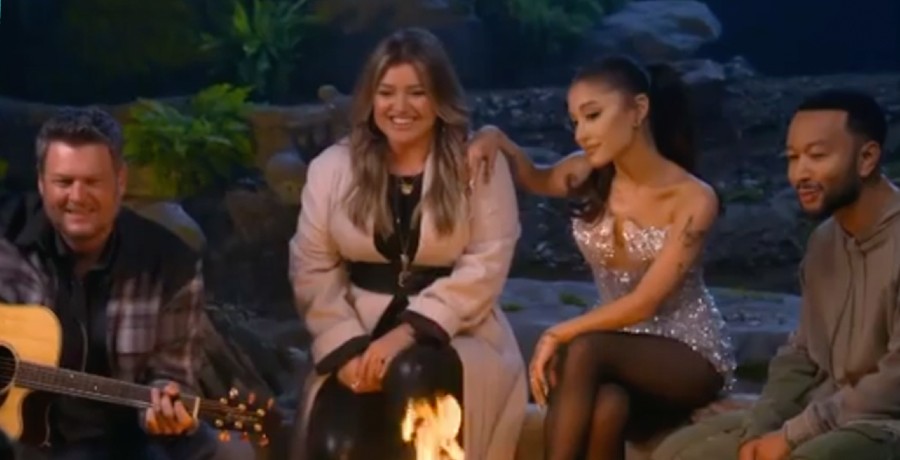 The two performed their rendition of the 1967 song. It was originally recorded by Otis Redding in 1965. When Aretha took the song, she rearranged it and made it her own. Kelly and Ariana did the same when they covered it this week.
"R-E-S-P-E-C-T! 💁🏼‍♀️💁🏻‍♀️Just a little bit 🤏🏻 Loved singing this one with you girl! @ArianaGrande 🎤🎶 #TheVoice #VoicePremiere," Kelly wrote in the caption.
The Kelly Clarkson Show shared their support by commenting, "Somebody pinch us 🤩✨," while NBC added, "QUEENS. 👏🔥" Fans of both singers also took to the post to share their thoughts. Most of them are in love with this electrifying performance.
Kelly Clarkson and Ariana Grande sound so good together
Fans want more from the pop stars. They can't believe that Kelly Clarkson and Ariana Grande never performed together before. It's been rumored that Ariana will be featured on Kelly's new Christmas album. Here are just some of the comments:
"

The opening was freaking awesome! Why haven't you preformed together before! You guys where great! I want an album with you two singing! Please make it happen!!!!!!!!!!"

"

If you both don't collab, it would be the world's BIGGEST INJUSTICE!!

"
"

It's not too late for a Kelly and Ari Christmas single. Or a duet album. Just saying. I need Christmas present ideas for myself."

"

OMG COLLAB NOWWWW ❤️❤️❤️❤️"
Kelly and Ariana's voices mesh perfectly together. They both carry the song with their powerful vocals. Even Jersey Shore star Jenni Farley wrote, "Damnnnn 🔥🔥🔥🔥🔥." NBC's The Voice added, "THIS……… UNREAL." Now, fans are looking forward to the next Kelly Clarkson and Ariana Grande duet.
What are your thoughts on this performance? Sound off below in the comments.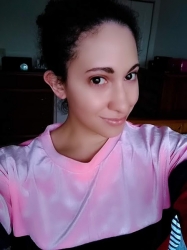 Latest posts by Chanel Adams
(see all)