Fans are already declaring Kelly Clarkson the Queen of Christmas. That title has previously gone to Mariah Carey for her classic song, "All I Want For Christmas Is You." Some Carrie Underwood may beg to differ though. They feel that the country singer is the new Queen of Christmas thanks to her first-ever Christmas album, My Gift.
As Country Music Alley previously reported, she's re-releasing the September 2020 album with three new tracks. As for Kelly, she's continuing to celebrate her favorite time of the year. Earlier this month, she announced her second Christmas album, which is the follow-up to 2013's Wrapped In Red.
Kelly Clarkson announces new Christmas album
Country Music Alley has been reporting all the news surrounding the new album. It will be different in style from its previous effort. For one, it will have more of a somber feel to it. However, most of the songs will still be upbeat. The tracklist includes a mix of original and classic Christmas songs.
On Tuesday, September 22, Kelly Clarkson dropped the lead single "Christmas Isn't Cancelled (Just You)." While the song itself has a pop tune, it's clearly got the breakup blues. It's said to be about her estranged husband Brandon Blackstock. In the new song, Kelly makes it clear that she's not letting him give her the holiday blues.
Earlier this week, the American Idol Season 1 winner took to social media to announce her new Christmas album. She released the lead single as well as the full tracklist. Kelly confirmed that she has a duet with Ariana Grande. Even non-fans of the pop star loved her Christmas & Chill album.
Some of them even praised Kelly and Ariana's performance on The Voice. Fans are already in love with this song. They're already declaring her the Queen of Christmas. Find out how she got the title.
The new Queen of Christmas
On Wednesday, Kelly Clarkson unveiled the full tracklist on Instagram. Most fans were freaking out about her collaboration with Ariana Grande. However, some were declaring her the Queen of Christmas. It seems they have taken the title away from Mariah, Carrie, and many others.
"

QUEEN OF CHRISTMAS IS BACK!

"
"

WE LOVE A CHRISTMAS QUEEN!

"

CANT WAIT QUEEN!"

"

SLEIGH ME QUEEN!!! 🎄🙌

"
"

🔥🔥🔥🔥🔥 Queen of Christmas Music! love it!

"
It's interesting that Kelly Clarkson has become the Queen of Christmas. As previously mentioned, her last Christmas album was in 2013, while her last pop album came out in 2017. Still, fans want another breakup album from the singer. They're hoping that will happen next year.
What are your thoughts? Do you think Kelly Clarkson is the new Queen of Christmas? Sound off below in the comments.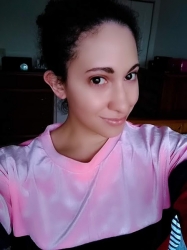 Latest posts by Chanel Adams
(see all)