Kelly Clarkson is releasing music in September. The singer is already feeling the holiday spirit. Kelly said on her daytime talk show that Christmas is her favorite time of the year. However, she doesn't like it when a certain someone tries to ruin the holidays for her.
So, she's getting into her feelings. Kelly's new Christmas album, When Christmas Comes Around, is said to be different from her 2013 release, Wrapped in Red. For example, it will be more somber in tone, whereas the previous one was more upbeat. Still, the lead single "Christmas Isn't Cancelled (Just You)" had fans dancing in their seats.
Kelly Clarkson will get fans dancing and crying
The "Because of You" singer admitted that she wanted to "feel all the feels" when making her new album. While it's not the breakup album that fans wanted, Kelly Clarkson is still giving them everything they've been wanting. She's even collaborating with The Voice coach and pop star Ariana Grande. Kelly's 2021 Christmas album is probably the perfect mix of Wrapped In Red and My December.
Earlier this week, the American Idol alum announced her new Christmas album this week. She released the lead single with a lyric video that poked fun at her estranged husband, Brandon Blackstock. On Friday, September 24, Kelly spoke to Entertainment Tonight about this new holiday album and what makes it different from the previous one. The tracklist has a combination of original and classic Christmas tunes.
"This record has some songs that you're not used to for Christmas," Kelly Clarkson explained. "Some are like 'let's really feel all the feelings' Christmas song. It's a different Christmas album, it kind of feels more like an album that you release at normal and then there's Christmas sprinkled on it, but anyway, I love it."
When Christmas Comes Around is set for release on October 15, 2021. Kelly didn't want to focus on another pop album. Instead, she wanted to release the ninth album from a "different place after the last couple of years."
The Voice coach wants to bring holiday cheer
Kelly Clarkson feels that everyone needs some holiday cheer these days. The singer-songwriter never imagined releasing another Christmas album since she still loves her 2013 project. But the past year has been hard on everyone.
"I kind of thought I'd never make another Christmas album because I love Wrapped in Red so much," Kelly Clarkson told Entertainment Tonight. "And then I thought, you know what, I feel like I could use some cheer, some Christmas cheer, and maybe a lot of us could."
This album isn't the type that will get you in the holiday spirit. Kelly came up with the name "because when Christmas comes around, we are all in different places." Her new single is about still doing the holiday activities and traditions, but without the "you" that's no longer in her life. Kelly's breakup song comes amid her ongoing divorce from Brandon Blackstock.
Check back with Country Music Alley for more news on Kelly Clarkson.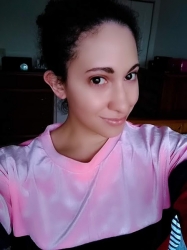 Latest posts by Chanel Adams
(see all)