Luke Bryan suffered a massive blow while performing on stage. As fans know, anything can happen during a live concert. The country star is well aware of that since he judges the recorded and live episodes of American Idol. While performing at a stadium concert, Luke noticed was something wrong with the fog machine.
It blew too much smoke. So much, that Luke and his band couldn't see what was happening. The superstar decided to fix it himself. He tried to look heroic as he leaped off the stage and pushed the fog machine over on its side to prevent the smoke from blowing in their faces.
Read on to find out how Luke got kicked in the head.
Luke Bryan gets accidentally kicked in the head
As Luke Bryan pushed over the fog machine, he got kicked in the head by his stage manager. It wasn't out of retaliation. His stage manager didn't see him on the floor. There was so much smoke that no one could see what they were doing.
One Luke Bryan fan filmed the entire incident and shared it on social media. The clip has since gone viral. AZover40 shared the footage via TikTok. As you can see, Luke notices the fog machine going horribly wrong and jumps off the stage.
Thankfully, the "One Margarita" singer is okay. He didn't suffer a concussion or a head injury from that accident. It's okay to laugh at the video. The funniest part of the clip is when Luke jumps back on stage as if nothing happened.
Some would assume that Luke has people to take care of this problem for him. Still, the country star wanted to do it himself. He's a multitalented country singer who can do many things at once while performing live in a concert. He's not deterred by a kick in the head or a foggy smoke machine.
American Idol judge brings a young fan on stage
Luke Bryan is happy to be back performing live in front of his fans. He especially loves bringing them up on stage with him. The COVID-19 pandemic halted all country music shows and festivals. Over the past weekend, the country singer shared a video from his Farm Tour that shows him performing "Waves" alongside a young fan.
The adorable girl wore a cowgirl hat with a yellow feather boa. Luke Bryan knelt down next to her as he performed his hit song. The girl raised her arms in the air in excitement as Luke sang the final notes. He then praised her and gave her a hug.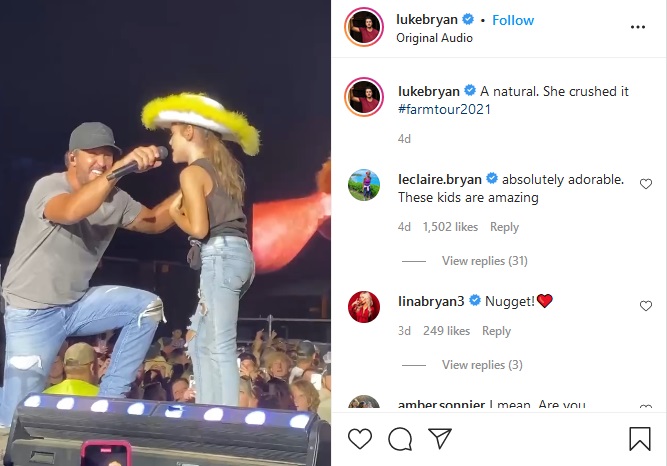 Fans enjoyed seeing the interaction between Luke and the young fan. It's what they've been missing during the pandemic. While concerts are back in full swing, they're still not rolling out as they normally do. Check back with Country Music Alley for more news on Luke Bryan.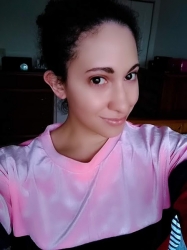 Latest posts by Chanel Adams
(see all)