Miranda Lambert had one "hell" of a surprise for fans. The country music singer shared a special announcement. On Thursday, September 30, Miranda announced that she's reunited with the band the Pistol Annies. But that's not the only surprise.
The band is also come out with their first-ever Christmas album. In 2013, the Pistol Annies were faced with rumors of a breakup. Fans assumed the band stopped making music together because of personality conflicts. Around the time, Miranda's star was rising.
The Pistol Annies are back!
The Nashville Star alum shocked her fans when she made the announcement. The country singer posted a photo of the eye-catching album cover that featured all three members of the Pistol Annies together. Each lady wore a different color holiday dress. They stood in front of a stained glass animation as they posed in their holiday best.
The album is titled Hell of a Holiday. Miranda Lambert followed up with a photo of the back of the album, which featured the complete tracklist. She's the latest country star to announce a Christmas album. But this will be one "hell" of a Christmas thanks to this happy reunion.
"It's gonna be a Hell of a Holiday y'all! Our first Christmas album will be out Oct 22 💚❤️🎄," Miranda Lambert captioned the Instagram.
It's gonna be a Hell of a Holiday y'all! @PistolAnnies first Christmas album will be out Oct 22 💚❤️🎄

Preorder vinyl + CD here: https://t.co/butZajFWRw

Digital preorder + first song "Snow Globe" ❄️🌎 out at midnight ET tonight! pic.twitter.com/OwQ5DrI0VC

— Miranda Lambert (@mirandalambert) September 30, 2021
The album includes the tracks, "Auld Lang Syne," "Believing," "Come on Christmas Time," "Harlan County Coal," "Happy Birthday," "Hell of a Holiday," "Joy," "If We Make It Through December," "Leanin' On Jesus," "Make You Blue," "Sleigh Ride," and "The Only Thing I Wanted."
Fans took to Miranda's post to share their excitement. One of those included Maren Morris who wrote, "Y'all are gonna make me like Christmas music." On Wednesday, the group previously teased that they were about to share the big news with fans soon. This comes after the release of Miranda's latest albums, The Marfa Tapes. She worked on the collaborative album with Jack Ingram and Jon Randall.
Miranda Lambert is back with the band
The Pistol Annies have been through a lot during the years. Their last album Interstate Gospel came out in 2018. The trio just celebrated their 10-year anniversary. Fans have been holding out hope for a reunion.
Each member of the group went through major life transitions. Miranda Lambert divorced Blake Shelton and went on to marry NYPD officer Brendan McLoughlin. In the past few years, Ashley Monroe and Angaleena Presley focused on motherhood. Ashley recently released an EP of cover songs with Tyler Cain. In July 2021, she underwent chemotherapy after she was diagnosed with blood cancer.
What are your thoughts on the Pistol Annies getting back together? Are you looking forward to new music? What about holiday music? Sound off below in the comments
Check back with Country Music Alley for more news on Miranda Lambert.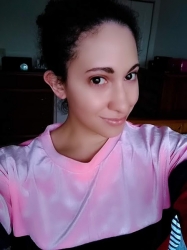 Latest posts by Chanel Adams
(see all)