In case you haven't noticed, Blake Shelton has been posting up a storm on social media today. That's because the country singer is preparing for his "comeback as a country boy." The "Minimum Wage" singer announced the deluxe version of his album, Body Language. This comes over a year after the release of the original version.
On Friday, October 1, the country singer dropped his new song "Come Back as a Country Boy." It's included in the deluxe version, which is set for release in December. It's the first single since the previous lead single, "Minimum Wage," peaked on the Top 10 on country airplay charts.
Blake Shelton drops new song
Per Taste of Country, "Come Back as a Country Boy" is a song that "extolls the virtues of living in the country lifestyle." It includes the bold line, "If his neck don't come out red / Then, Lord, just keep him dead." The single is about being proud of being a country boy. As fans know, Blake Shelton hasn't forgotten about his Oklahoma roots.
"'Come Back as a Country Boy" is a song basically about just having so much pride about being country and living the country lifestyle that even if you come back to life, you wouldn't do it unless you could be country again," Blake Shelton shared in an interview. "We have so much pride in who we are and what we do."
#ComeBackAsACountryBoy is officially OUT NOW!!! This song is an anthem for everyday hardworking country people out there. Y'all give it a listen and be sure to pre-order #BodyLanguage (Deluxe) for more brand new songs!! https://t.co/rBE0MPYOkj pic.twitter.com/MiKKEx3GhZ

— Blake Shelton (@blakeshelton) October 1, 2021
The Voice coach will drop a series of new songs that are featured on the deluxe version of Body Language. The album was originally set for release in May but got pushed back. It now includes songs from Hardy, Josh Thompson, and Jordan Schmidt. This song has a whole new sound for the artist, who's released songs like "Happy Anywhere" and "Nobody But You."
Gwen Stefani is a proud wife
How does Gwen Stefani feel about Blake Shelton's country ways? The No Doubt singer took to Instagram to promote his new song. The "Let Me Reintroduce Myself" singer reshared an Instagram post from his timeline. The original post shared a photo of Blake Shelton with the words, "World Premiere" on it.
"proud wife time gx #Repost @blakeshelton with @make_repost," Gwen Stefani captioned the post.
The original post reads: "It's here, y'all!!! The world premiere of #ComeBackAsACountryBoy is happening all day on @iheartcountry!"

The complete tracklist is here! 🚨 Pre-order #BodyLanguage (Deluxe) today and stream the full album December 3rd! -Team BS https://t.co/j8qNHbXrFP pic.twitter.com/1JUnR25yVo

— Blake Shelton (@blakeshelton) October 1, 2021
Over on Gwen's post, fans are loving how supportive she is. One user wrote, "Aww supportive wifey! ❤️ Congrats on the cowboy's new single. 😊😊" while another added, "Aww you're so sweet! Blake's new song is so good! Love you both! ❤️❤️"

Singer-songwriter Nikki Lund commented, "👏👏👏👏👏👏 cutest couple ever." Other fans shared their thoughts on Blake's new songs. They're already loving it and agree that it's a different sound for him. It's nice to see Gwen supporting him no matter what.

Check back with Country Music Alley for more news on Blake Shelton.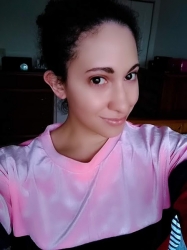 Latest posts by Chanel Adams
(see all)