As fans know, Blake Shelton is currently on his Friends and Heroes Tour. The country singer has been joined by his wife Gwen Stefani. She's enjoying riding her husband's coattails. Gwen has used this opportunity to show off some of her looks — whether fans like it or not.
The couple even made surprise appearances at CMA Summer Jam. Gwen will soon kick off her Just a Girl residency in Las Vegas in October. So, she needed to get adjusted to performing again. What better way to do that than to join her famous husband on his popular tour.
Gwen Stefani's husband shares photo from Friends and Heroes Tour
On Monday, September 27, Blake Shelton took to Instagram to share a photo from his tour. In the photo, the artist strummed away on his guitar. He wore his signature black button-down shirt and dark denim jeans. Yellow lights twinkled from behind him.
"Can't believe this is the last weekend of the #FriendsAndHeroesTour!" Blake Shelton captioned the post. "Let's close it with a BANG!!! Y'all welcome @johnanderson for our final 3 shows!!! -Team BS."

This is the last time that fans will get to see the "Minimum Wage" singer live in concert. That means Blake will be heading home as his wife will start her own shows. They used Blake's tour to create their own "Honeymoon Tour."
Some fans took to the post to share their thoughts. They're looking forward to seeing Blake perform soon. Others are sad that it's already over. Time flies by even in these challenging times.
Tours are not like what they used to be. In March 2020, all concerts and festivals were halted at the peak of the COVID-19 pandemic. Since then, they had to cut them short because of the ongoing pandemic and Delta variant. Fans have to buy tickets and pray that they can see their faves in concert.
Blake Shelton honored police officer
Per Taste of Country, Blake Shelton paid tribute to a police officer at his latest stop in Tulsa. On Friday, September 24, he treated Officer Aurash Zarkeshan to a free concert. This came 15 months after he was shot at a traffic stop. Officer Zarkeshan received front tickets to the show, including $5,000 to the charity of his choice.
During the show, Blake performed "Nobody But You." The Tulsa police officer decided to surprise his girlfriend during that magical moment. He got down on one knee and asked for her hand in marriage. Thankfully, she said "Yes!" and the rest is history.
Now, Blake is nearing the end of his Friends and Heroes Tour. The last weekend will take place in Michigan and Wisconsin. Then, he will focus on his coaching gig on NBC's The Voice. Check back with Country Music Alley for the latest news on Blake Shelton.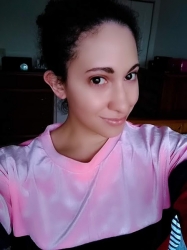 Latest posts by Chanel Adams
(see all)