John Rich is showing his support for Carrie Underwood. The American Idol alum got backlash on social media. Country Music Alley previously reported that she liked a tweet that argued against mask mandates. The Delta variant has swept the United States by storm, leading to both mask and vaccine mandates.
It's rare for Carrie to discuss national events, let alone politics. She's usually quiet on those topics. However, fans noticed when she supported an anti-mask mandate. It all started when Carrie "liked" a tweet posted by a conservative writer.
Country superstar John Rich is sharing his support amid the controversy.
John Rich doesn't care about the industry
The man from Big & Rich shared his thoughts on the controversy surrounding Carrie Underwood. He previously defended the singer on social media. In mid-August, fans criticized the "Jesus Take the Wheel" singer for supporting a tweet from conservative commentator and host of The Matt Walsh Show, Matt Walsh himself. Carrie seemingly liked the tweet, which has been removed from her Twitter timeline.
Once fans found out about the tweet, they attacked the singer. John Rich also took to the platform to share his thoughts. He thinks that the Oklahoman should say whatever she wants on social media. According to him, it's all about "Freedom of Speech."
"I say @carrieunderwood can like whatever tweet she wants to like," he wrote. "Who are 'they' to shout her down? Watch out, she's a tough Okie gal:) You see what's going on here? It's 'freedom of speech' unless you disagree with the mob. #CarrieTaketheWheel"
https://t.co/1M7m6Lfjfz
I say @carrieunderwood can like whatever tweet she wants to like. Who are "they" to shout her down? Watch out, she's a tough Okie gal:) You see what's going on here? It's "freedom of speech unless you disagree with the mob." #CarrieTakeTheWheel

— John Rich (@johnrich) August 17, 2021
In a new interview with Taste of Country, John talked about his tweet defending the star. He noted that there's a divide among country artists and country music fans. There's already so much division due to the current political climate.
"We're at a point in this country where you can't express your opinion, even in the slightest bit, without running the risk that they're going to come at you with their razor blades at the ready to cut you up and tear you down just over your opinion," the "Save a Horse" singer said. "And so, there's a real issue right now within the artists of country music and the audience of country music. They could not be further apart."
Carrie Underwood gets country singer's support
John Rich wants to support artists like Carrie Underwood. He feels that most country artists these days keep their opinions to themselves. Rather, they play it safe. When it comes to John, he doesn't care what the industry thinks about him.
"You've got a lot of artists that are not Carrie Underwood size, but they are up-and-comers or mid-level artists that have got just as strong of opinions as anybody, but they will not say anything because if they do, the industry will crush them," he explained. "I'm in a unique position where I don't care about the industry. I just really don't care."
Once again, John Rich argued that his "freedom of speech and the expression of it was more valuable" more important to him than "the approval of the music industry." This interview also comes after he defended Jason Aldean's political beliefs. Country artists like Jason and Brittany Aldean have come under fire for sharing dangerous rhetoric and conspiracy theories on social media.
Check back with Country Music Alley for more news on Carrie Underwood.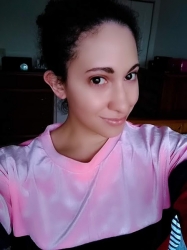 Latest posts by Chanel Adams
(see all)