Kelly Clarkson posted a cryptic message on Twitter. She has The Voice fans thinking it's about Adele. It's no secret that the singer is making a comeback soon. Her rumored new album made Taylor Swift move around her release date. Artists and fans alike are scrambling since Adele is coming.
The British songstress has been teasing new music on social media. On Tuesday, October 5, it was reported that she's dropping a new song on Friday, October 15. Currently, Season 21 of The Voice shows the end of the blind auditions, which are wrapping up soon. Kelly turned Twitter upside down when she teased that an "announcement" is coming to the show.
Kelly Clarkson teases big news on social media
Leading up to Monday night's episode, Kelly Clarkson took to Twitter to share a special message. However, she wouldn't reveal any details about what is happening. All she teased was an announcement that's set to happen on The Voice. Fans took to Kelly's message to share some of their thoughts.
"There's an announcement happening tomorrow for @nbcthevoice!" Kelly Clarkson tweeted. "Any guesses?!"
Most of them had a feeling that Adele is going to be on the show. It makes sense since she's a powerhouse singer and knows all about the vocal technique. Plus, she's set to release new music. Other fans guessed that it could be former The Voice coaches Adam Levine or Gwen Stefani.
There's an announcement happening tomorrow for @nbcthevoice! Any guesses?!

— Kelly Clarkson (@kellyclarkson) October 4, 2021
There's also the theory that Blake Shelton is taking a break from fame. He's been one of the first celebrity coaches since the inception of the show. But most of the responses were about the "Hello" singer. Here are just some of the many comments under Kelly's tweet:
"Adele will be [a] guest mentor on The Voice."
"If I watch it for Adele and is not her 🔪🔪🔪"
"IT HAS TO BE ADELE."
"ADELE OF COURSE."
"If it's not Adele we don't want it."
Kelly wasn't the only one who caused the speculation. John Legend shared a similar tweet without revealing any information. "No spoilers here but we have an announcement tomorrow for @nbcthevoice!" he wrote. Rather instead of sharing their guesses, fans wanted more details.
Is Adele coming on the show?!
There is a lot of news lately. It's almost Q4, which means that the singer-songwriter is set to make her comeback. There has been a lot of Adele rumors lately. Because of this, Kelly Clarkson fans are wondering if she will have to shift her music schedule lately.
Adele isn't dropping a new album until November. But she is releasing a new song next week, which conflicts with the release of Kelly's new Christmas album. It's interesting to see how this will work out between the two vocalists.
Easy On Me – October 15 pic.twitter.com/7HRvxAfEqy

— Adele (@Adele) October 5, 2021
It's Beginning to Look A Lot Like Christmas… 🎄🎅🎁 11 days to go until #WhenChristmasComesAround is here! Pre-order it now. https://t.co/Kiq0PyPWDb pic.twitter.com/4sOkqZlPnB

— Kelly Clarkson (@kellyclarkson) October 4, 2021
What do you think the announcement is about? Do you think Adele will be on The Voice? She sure is secretive lately. Sound off below in the comments.
Check back with Country Music Alley for more news on Kelly Clarkson.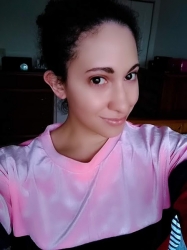 Latest posts by Chanel Adams
(see all)