Kacey Musgraves has been making some interesting movies lately. The country star crossed over into pop with the release of her new album, Star-Crossed. Fans who were looking for something similar in style to Golden Hour may be disappointed. There aren't any bops like "High Horse" or "Velvet Elvis."
Instead, expect a lot of emotional songs that will have you semi-dancing in your seat. The singer bared her soul and a lot more when she performed on Saturday Night Live. Kacey wants the focus to be on her music. However, her fans can't stop talking about her nude performance that went viral on social media.
Kacey Musgraves sings and plays her guitar naked
The 47th Season of Saturday Night Live opened on October 2. Kacey Musgraves was the entertainer of the night. She performed her new single, "Justified." The singer went for an unconventional performance. Kacey took to the stage in just a pair of cowboy boots.
She sat naked behind her acoustic guitar. Kacey Musgraves sat cross-legged and played her guitar as she sang into the microphone stand. Meanwhile, her band played from behind the shadows. The brunette beauty appeared naked on stage.
Per Variety, it's the first time that an SNL guest performed nude on live television. Kacey's publicist even confirmed that the singer was in the buff. She wasn't wearing a bodysuit to make it look like she was naked. They assured that "precautions were taken" to avoid a wardrobe malfunction.
"Right before her first song, they set up a moveable wall, blocking the audience from seeing her," a Reddit user wrote, sharing their experience. "After the song, they moved it back to cover her again and covered her with some sort of towel/robe. She was super chill, kinda walked off in the towel, and waved. But yeah, seemed pretty legit."
— K A C E Y (@KaceyMusgraves) October 3, 2021
The country singer is raw and emotional
Kacey Musgraves teased the inspiration for her to perform naked. Leading up to her SNL performance, she shared a screengrab from a scene from the movie Forrest Gump. In the film, Forrest's love interest, Jenny, performs nude in a similar way. However, Kacey didn't share why she chose that particular scene.
"Justified" is the track from her fifth and latest album. Kacey Musgraves also performed the album's other track, "Camera Roll." The album is a raw and emotional telling of her divorce from Ruston Kelly. The couple filed for divorce in July 2020, but they remain supportive of one another.
In her profile with Rolling Stone, Kacey said their marriage "simply didn't work out." She has since found love with someone else. However, she still has her doubts about finding love and marrying again.
What are your thoughts on Kacey's performance on SNL? Sound off below in the comments.
Check back with Country Music Alley for more news on Kacey Musgraves.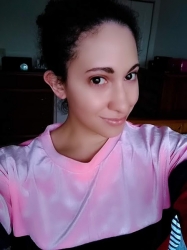 Latest posts by Chanel Adams
(see all)