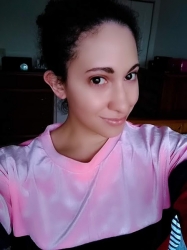 Latest posts by Chanel Adams
(see all)
Kacey Musgraves is not just star-crossed. She's also crossing musical genres. The country singer's new album is nothing like fans ever heard before. Her descent into pop music has been coming for some time now. Her previous effort, Golden Hour, had its own experimental sound with the likes of "High Horse" and "Velvet Elvis."
She even collaborated with pop superstar Troye Sivan. So, this new album should come as no surprise to her hardcore fans. They're looking for more "bops" like "High Horse" and they will get them. Her first two albums, Same Trailer, Different Park (2013), and Pageant Material (2015), are noticeably different since they're country albums.
Star-Crossed is a sonically new album
Her critically acclaimed album Golden Hour explored more pop music. Kacey will continue to push more boundaries with her music. Star-Crossed explores with different genres like none of her albums have done before. It will also be her first heartbreak album.
The lyrical content is about Kacey's divorce from Ruston Kelly. While she used country music storytelling to make the album come alive, she's deeply inspired by iconic singers like Aretha Franklin and Spanish folk music. Kacey previously said she wanted to focus on tragedy. She was focused on that subject after her divorce.
Her label was on board with the idea. They realize that this album will cross into different musical genres. Star-Crossed is a collaborative album between Interscope Records and MCA Nashville. In an interview with The New York Times, Kacey says she's not worried about what genre she fits in. She just wants to make music that's true to who she is as an artist.
"I just feel like the music will get bad if you aren't being your authentic self," Kacey says.
On Friday, September 10, Kacey released her highly-anticipated album. It's not just an album. It comes with an accompanying film that makes this project her first visual album. Kacey will take fans through the lows of a breakup along with the buildup that comes. It's a stark contrast to Golden Hour.
Kacey Musgraves doesn't believe in love
Although she's moved on from Ruston Kelly, Kacey Musgraves doesn't think marriage is for everyone. Golden Hour was about falling out in love, while Star-Crossed appears to be about falling out of love with someone. While there are plenty of breakup tracks on the album, Kacey says that it also addresses the good times she shared with her ex-husband.
"I mean, I just don't think that marriage is for everyone," Kacey told NPR. "But I think that it's beautiful. If that's how you work best and you find fulfillment in that, I think that it's a very beautiful thing. I don't think that it's the end-all-be-all, though, you know?"
Still, Kacey thinks that "marriage is beautiful" because it "keeps you accountable." Still, it goes through many seasons, even more than most relationships. As long as two people have room to grow and expand, Kacey feels that marriage can work. She thinks it's best for both people to give each other that space.
What are your thoughts on Kacey's new album, Star-Crossed? Sound off below in the comments. Check back with Country Music Alley for more news on Kacey Musgraves.