Kelly Clarkson continues to get awarded amid her ongoing divorce battle. In June 2020, the singer filed for divorce from Brandon Blackstock. Before then, they quarantined at their Montana ranch with their two children, River Rose and Remington. However, Kelly cited "irreconcilable differences" as the reason behind their shocking split.
As Country Music Alley previously reported, the singer was granted as the sole owner of their marital property in Montana. Brandon has been living there since their divorce. He was hoping to use the ranch to become a full-time rancher. Kelly may have to kick her ex-husband out since she owns it.
Kelly Clarkson awarded $10 million ranch
In the court documents filed on Friday, October 1, Kelly Clarkson was awarded their Montana ranch with an estimated $10 million value. This comes after a judge found that she was the owner of the property. Kelly purchased the property in 2019 when she was married to Brandon Blackstock. The property is familiar with fans, as the singer gave a tour on The Kelly Clarkson Show.
Earlier this month, the court cited the prenuptial agreement between the former couple in rejection to Brandon's position at the Montana ranch was marital property. The former talent manager and the American Idol alum got married at Blackberry Farm. They spent most of their lives there on the ranch. Now, Kelly gets to do whatever she wants with the property.
However, it may take her a little work. Brandon refuses to vacate the property. She may have to kick him out if he doesn't leave. Kelly is hoping to sell the Montana ranch like she did with her previous properties.
The Voice coach has been cleaning up her real estate portfolio amid the dragged-out legal fight with Brandon. In the meantime, the songstress is focused on her music. Kelly is taking her digs at her ex-husband with her new Christmas album. She released the lead single, "Christmas Isn't Cancelled (Just You)."
Shades her ex during "Kellyoke" segment
Fans think Kelly Clarkson shaded Brandon Blackstock in a recent episode of her daytime talk show. On The Kelly Clarkson Show, she performed her rendition of "Happier Than Ever" by Billie Eillish. Viewers noticed that she tweaked the song's lyrics before she took to the stage.
On the Thursday, September 30 episode, Kelly Clarkson performed the hit single. In the original song, Billie sings, "Cause I'd never treat me this s****y / You made me hate this city." Kelly didn't censor herself during the song. She changed the lyric to, "I get it, you hate this city." As fans know, Brandon escaped Los Angeles for a simpler life in Montana.
However, that could all come crashing down. Kelly has the upper hand in their divorce. She can do whatever she wants with HER property. Her "Kellyoke" segments have been making headlines, especially amid the coronavirus pandemic.
Check back with Country Music Alley for more news on Kelly Clarkson.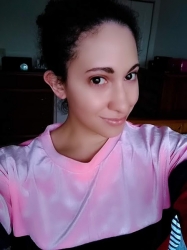 Latest posts by Chanel Adams
(see all)