Kelly Clarkson is making headlines for her "Kellyoke" covers once again. This week, the singer had fans wondering if she threw shade at her ex-husband Brandon Blackstock. It's no surprise that Kelly nailed all of her performances. However, certain ones are gaining more attention than others.
The talk show host performed a cover of Sting's "If I Ever Lose My Faith In You" and Vanessa Williams' "Save The Best For Life." The singer put her heart and soul into both of these performances. Kelly sounded great in both of them and fans can't stop talking about these covers.
Covers classic Sting song
On Monday, October 4, Kelly Clarkson performed her rendition of Sting's Grammy-award-winning single. For this performance, the 39-year-old wore a floral print dress with brown boots and a matching leather belt. The song started off mellow, but then picked up during the chorus.
Kelly Clarkson flawlessly belted out the soulful song. She really got into the emotional lyrics as she showed off her high notes. As usual, her fans were impressed with this performance. They took to the comments section of the YouTube page to share their thoughts. Here are most of the comments:
"I will NEVER lose my faith in Kelly, she can sing any genre and she's UNBELIEVABLE!"
"How can one person sing so many genres of music, make it their own, and sound so good every time!?! Kelly, you are insanely talented! ❤️💕💖"
"The most versatile singer on the planet! Every genre is just completely nailed!"
"I loved Sting and thanks Kelly for the cover of one of their hits. She can truly sing anything."
"I am never ever going to lose my faith in you Kelly. You're the Queen!! I mean c'mon this girl can sing anything. Literally ANYTHING! 😍☺️❤️🌻"
Even Sting fans were impressed. They thanked The Voice coach for covering one of their favorites. One wrote that they loved the "different key in this arrangement," while another noted, "Her higher notes are always beautiful!"
Kelly Clarkson covers classic '90s song
Kelly Clarkson performed her version of Vanessa Williams' classic song "Save The Best For Last" during another "Kellyoke" segment. Of course, she did this song justice as well. This time, she wore a multi-colored patterned dress with a brown belt. The host of The Kelly Clarkson Show gave it her all in this R&B ballad.
This signature song is about two lovers starting a relationship they knew was in front of them all this time. Kelly Clarkson fans may remember that she first sang the song over 20 years ago on her winning season of American Idol. Fans couldn't help but gush over Kelly's latest cover.
"I feel sorry for the people that don't watch these kellyokes," one fan wrote. "These covers don't get enough views, but we're a few of the lucky ones that get blessed with this amazing voice every weekday."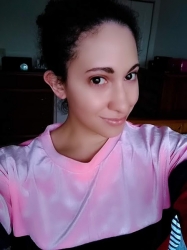 Latest posts by Chanel Adams
(see all)