Gwen Stefani recently shared her "temporary face" on Instagram. The No Doubt singer loves to show off her favorite looks. She posted a lot more selfies when she joined Blake Shelton on his Friends and Heroes Tour. The singer loves to switch up her looks, especially as she embraced her inner country girl. Fans can't get enough of her photos.
On Tuesday, October 12, Gwen shared a new selfie on social media. This time, she called it her "temporary face." The 52-year-old looked stunning in her latest look. Her friends couldn't stop raving about it. However, some noticed that the singer looked like a very popular Kardashian star.
Gwen Stefani jokes about her "temporary new face"
Gwen Stefani shared a simple photo of herself wearing a black turtleneck. She posed against a white background and smiled brightly with her signature red lipstick. Her platinum blonde hair was styled in soft waves with a middle part. The "Let Me Reintroduce Myself" singer also glowed in the photo.
Gwen Stefani captioned the post: "ummmmmm… got to glam w some serious talent today u guys @makeupbyariel @jesushair sitting in the glam chair never gets old specially when surrounded by people w passion and obsession for what they do! @bruiserpictures #differentkindofme #temporarynewface #makeup."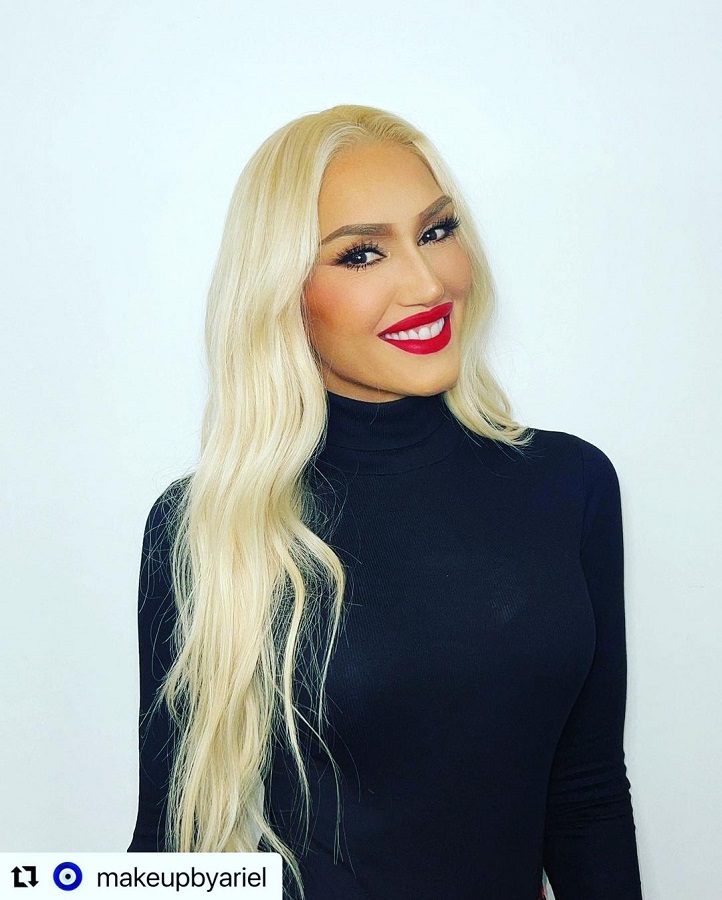 The photo is a repost from her makeup artist, Ariel. Gwen also tagged her hairstylist, Jesus Guerrero, who she called her "new friend." She also included the hashtags: "different kind of me," "temporary new face," and "makeup." This comes after fans thought Gwen was wearing too much makeup in one of her previous looks.
At first, most of the comments were positive. Ariel wrote, "I love uuu❤️❤️," while Phillipe Blond added, "🔥🔥 ♥️🔥🔥." Jesus joined the fun and commented, "❤️❤️❤️❤️❤️❤️❤️❤️❤️❤️!!!!!!!!!!!!!!!!!!! Love u!!!" Paris Hilton commented with the heart-eyed emoji and Kandee Johson added, "You look gorgeous and they are both so amazing!!!!!!❤️🙌❤️."

Gets compared to Khloe Kardashian
However, not every fan liked her look. Some thought Gwen Stefani looked like KUWTK star Khloe Kardashian, who has been accused of having a different face on an almost weekly basis. One fan wrote, "A new Kardashian," while another added, "Almost looks like a Khloe Kardashian." A third one added, "She looks so much like a Kardashian."
Just days before this look, fans commented on her face for a different reason. She posed alongside her younger son, Apollo, 7. Her ex-husband, Gavin Rossdale, took their three sons out to the Dodgers game and shared a photo of the young boy on Instagram. Some fans couldn't help but notice how much he looks like Gwen Stefani.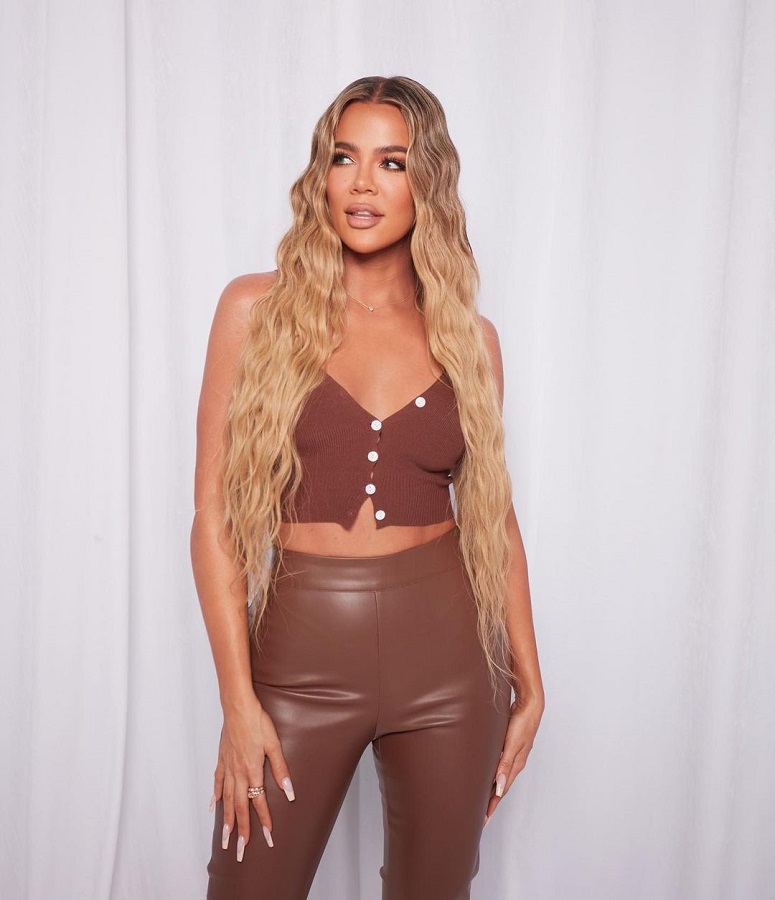 Gwen and Gavin continue to successfully co-parent their children. However, she wants to move on from that part of her life. On July 3, 2021, she got married to her new husband, Blake Shelton. He's become a huge part of their family.
What are your thoughts on Gwen's latest look? Do you see the Khloe Kardashian comparisons? Sound off below in the comments.
Check back with Country Music Alley for more news on Gwen Stefani.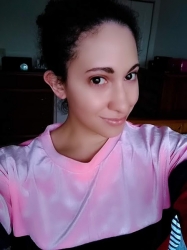 Latest posts by Chanel Adams
(see all)