Gwen Stefani is taking fans on a blast to the past. The 51-year-old singer proved that she still looks like she did in her heyday. Fans remember when the versatile songstress took a break from the ska-punk band No Doubt to embark on her own solo pop career.
Since then, she has entered a new music genre. These days, Gwen is making sweet music with her husband Blake Shelton. The happy couple has many collaborations together. They even went on their "Honeymoon Tour," which is really Blake's Friends and Heroes Tour.
Now, fans are hoping that Gwen will go back to pop music.
Gwen Stefani glows in new photos
On Saturday, September 25, Gwen Stefani posted three new photos on Instagram. It appears to be outtakes from a new photoshoot. The "Let Me Reintroduce Myself" reposted the photos that photographer Jamie Nelson first shared on her Instagram account. In the post, Jamie credited stylist Nicola Formichetti, hairstylist Sami Knight, makeup artist Michael Anthony, nail artist Carolyn Orellana, and digital editor Justin Moran. She also thanked Hubble Studio.
The first photo shows Gwen Stefani wearing a silver metallic bow, gold chain bracelets, and a designer shirt. In the second closeup, her platinum blonde hair is pulled back in a high ponytail. She also wears gold heart-shaped hoops. In the last photos, Gwen poses with the first two looks.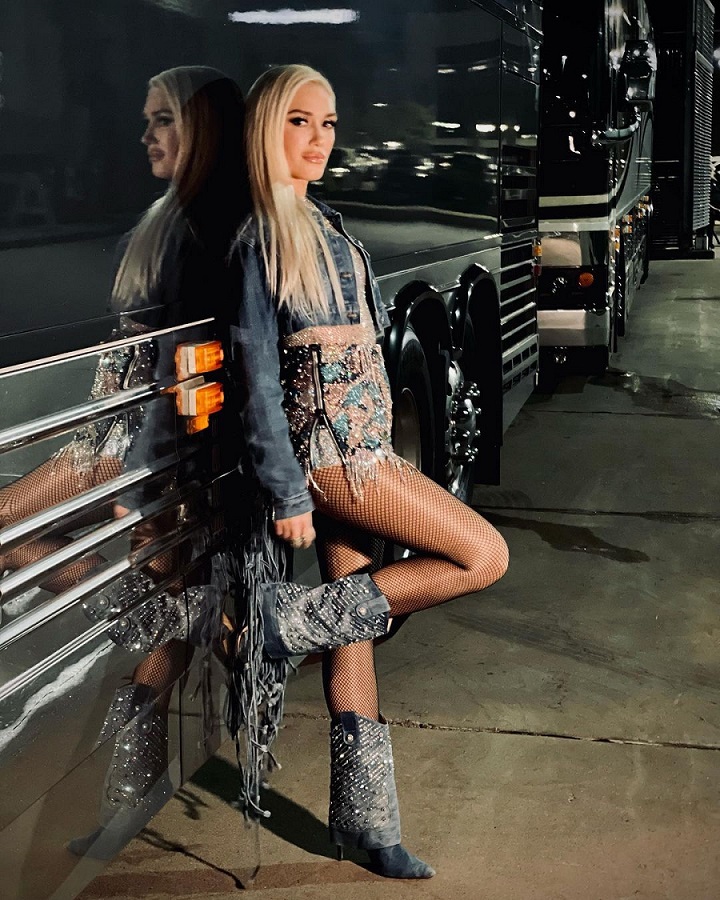 Over 44,000 fans have liked the post so far. Most of them remarked that the shoot takes them back to The Sweet Escape era. "SWEET ESCAPE VIBESS," one wrote, to which another added, "thinking the same 😍." Some couldn't help but notice how stunning Gwen looks in the photos.
Obviously, these looks do her good. Now, they're hoping that she will go back to making pop music. So far, Gwen has released her two singles "Slow Clap" and "Let Me Reintroduce Myself." She's still working on her forthcoming album, which has no title at the time of this article.
#makeupgameon last night #makeup #OBSESSED #friendsandheroestour gx pic.twitter.com/sRlbJGI3pR

— Gwen Stefani (@gwenstefani) September 11, 2021
The Sweet Escape was her second pop album
Gwen Stefani released her second pop album on December 1, 2006. After returning to No Doubt, she wanted to take some of the scrapped material from Love. Angel. Music. Baby. (2004) and release a whole new album. It included the lead single "Wind Up" and the follow-up single of the same name "The Sweet Escape."
The Sweet Escape is an album that consists of dance-pop, electropop, and hip-hop elements. The lyrical content focused on the singer's relationships and personal life. At the time of the album's release, it received mixed reviews from critics for sounding too much like Love. Angel. Music. Baby. Regardless, The Sweet Escape debuted at number three on the Billboard 200. This latest photoshoot reminds fans of the outtakes from that album era.
The photoshoot for Gwen Stefani's Sweet Escape album lives rent free in my mind. pic.twitter.com/cBnYk3Ykxf

— ⱼₐₙₑₐₛₑ (@blxisme) May 10, 2021
Check back with Country Music Alley for more news on Gwen Stefani.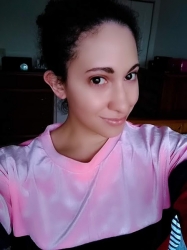 Latest posts by Chanel Adams
(see all)