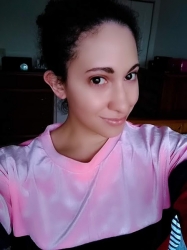 Latest posts by Chanel Adams
(see all)
Kacey Musgraves' new album, Star-Crossed, is not eligible for Best Country Album at the 2022 Grammy Awards. The country singer swept the 2019 Grammy Awards for her 2018 album Golden Hour. However, Star-Crossed is her first foray into pop music. Still, the verdict is out on that.
Some fans feel that Golden Hour hardly felt like a country album. Others think Star-Crossed sounds a lot like Golden Hour except that it has songs about heartbreak rather than love. There were also fans who were hoping for more "bops," sort of speak. She crossed into an entirely new genre. Now, she won't be up for Best Country Album.
Kacey Musgraves isn't up for Best Country Album at the 2022 Grammys
According to Billboard, the Recording Academy concluded that Kace Musgraves' new album doesn't fit the country music genre to qualify for Best Country Album. She released her fourth album as part of a joint partnership between Universal Music Group's MCA Nashville and the pop music label Interscope Records.
"This decision from the country committee to not accept Star-Crossed into the country albums category is very inconsistent and calls into question the other agendas that were part of this decision," Universal Music Group Nashville president Cindy Mabe wrote. "Taking her out of the country category actually does harm to a format struggling with change and inclusivity overall."
🖤 https://t.co/UV924AwNRM pic.twitter.com/p8pMjjPbKL

— K A C E Y (@KaceyMusgraves) September 23, 2021
Some would argue that Kacey's album should fit the scope of country music. Even Taylor Swift's Red still qualified for Best Country Album, even though it sounds more like a pop album. Some claim that Taylor didn't make her full foray into pop until her 1989 era. Cindy Mabe also argued that controversial artists like Morgan Wallen will continue to be awarded by the Recording Academy, as Kacey gets shut out.
But there is some good news
Star-Crossed is still eligible for the Pop Album of the Year and the Album of the Year categories. The track "Camera Roll" is eligible for Best Country Song. Still, the president of her label argues that this album contains more country songs than her previous effort, which won both Best Country Album and Album of the Year. Kacey Musgraves' new album only sounds sonically different, according to Cindy Mabe.
"Sonically, it's got more country instrumentation than Golden Hour which Country Album of the Year in 2019. To compare Golden Hour to Star-Crossed, both albums were produced by Ian Fitchuk, Daniel Tashian, and Kacey Musgraves," she continued. "Both albums were mixed by Shawn Everett. On Golden Hour, Ian, and Daniel and Kacey wrote 7 of the 13 songs and on Star-Crossed they wrote 11 of the 15."
stripped-down. pic.twitter.com/iFHjmLQdOA

— K A C E Y (@KaceyMusgraves) October 7, 2021
Cindy Mabe said she is "really sad for our format" and wants the Recording Academy to reconsider its decision. Per Billboard, the Academy hasn't responded to Cindy Mabe's statement. What are your thoughts? Do you think Star-Crossed should be considered a country album? Sound off below in the comments.
Check back with Country Music Alley for more news on Kacey Musgraves.