Carrie Underwood took to Instagram to share a mum joke with her 10.5 million followers. It had many cracking up, including her friend Reba McEntire. On Wednesday, October 13, the mom of two shared a beautiful photo on Instagram. While it still feels like summer in most parts of the country, Carrie was bundled up for the autumn season.
She took care of her plants before the first frost arrives. Carrie wanted to promote the clothes from her latest CALIA collection. However, she had fans distracted by the little joke that she made. Read on to find out what Carrie said and to see the photo.
Carrie Underwood's got jokes
The blonde beauty was spotted wearing a white sweatshirt and matching jogging pants, which she paired with a peach quilted vest. She accessorized her look with colorful running shoes. The singer wore her blonde hair down with a middle part. She was seen watering her flowers.
"Isn't this mum just gourdgeous? 😄," Carrie Underwood joked in the Instagram post.
She included the hashtags: "Love the Fall" and "Stay the Path." She also tagged her line CALIA by Carrie Underwood. Over 130,000 fans liked the post. Most of them took to the post to share their thoughts about her cute mum joke.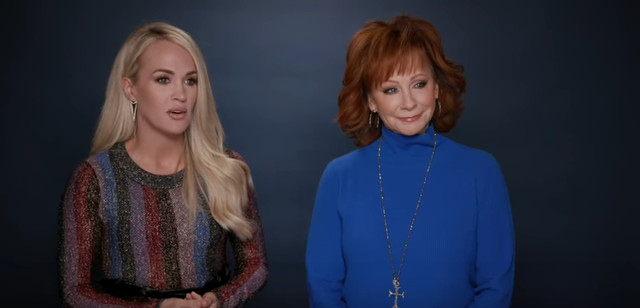 Cara Clark wrote, "I give that sweet mum two weeks. jk you got that green thumb." High Valley commented, "Serious #MumJokes." Here are some more comments about her post:
"#nopunintended"
"Omg yes it is, and so are you! Love you, Carrie."
"You Looked Beautiful!"
"Those mums look Amazing [sic]!"
"You put love into everything you do."
Carrie has been focused on making new music. When she's not constantly performing or recording music, she's staying on her own path. She loves to work out at the gym several times a week. The singer-songwriter is also gearing up for the deluxe version of her Christmas album, My Gift.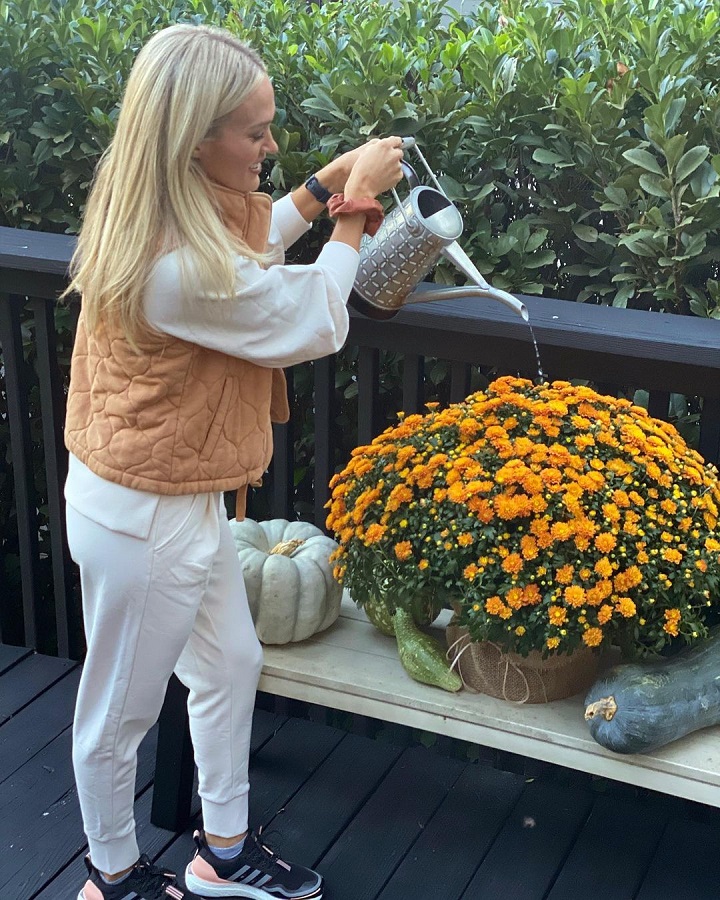 Leaves the focus on her killer legs
On Thursday, October 14, Carrie Underwood returned to Instagram to post a throwback video at this year's CMA Summer Jam. She can't wait to hit the stage again when she headlines her first-ever Las Vegas residency. However, most fans couldn't help but look at Carrie's legs. In the clip, she rocked black denim cutoff shorts that featured fringe details.
The "Jesus, Take the Wheel" singer paired the look with a black tank top, chain necklaces, and ankle boots. Fans flocked to the Instagram post to comment on her muscular and lean legs. They want her workout regimen.
"

Those legs tho 🔥 'puts down bag of Doritos' 😂."

"Love the outfit."
"Best legs in music."
"

Me please? Haven't gotten any new gym clothes in like 2 years and it's really showing😅

"
"We need to talk."
Carrie's incredible physique is from her intense workout routine. She has been sharing some of her gym selfies. The American Idol winner has been giving fans serious fitness motivation with her latest snapshots on her CALIA and Fit52 Instagram pages. Check back with Country Music Alley for more news on Carrie Underwood.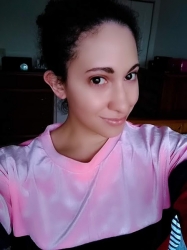 Latest posts by Chanel Adams
(see all)