Fans go wild over Dolly Parton's latest Instagram post. Keep reading to find out about this and more on the country legend.
Fans Go Wild Over Dolly Parton's Latest Pic
Recently, country music legend Dolly Parton shared a photo to celebrate Fall. This throwback photo shows Dolly in a tub surrounded by fall foliage. The only explanation she gives for the photo is, "It's Fall Y'all."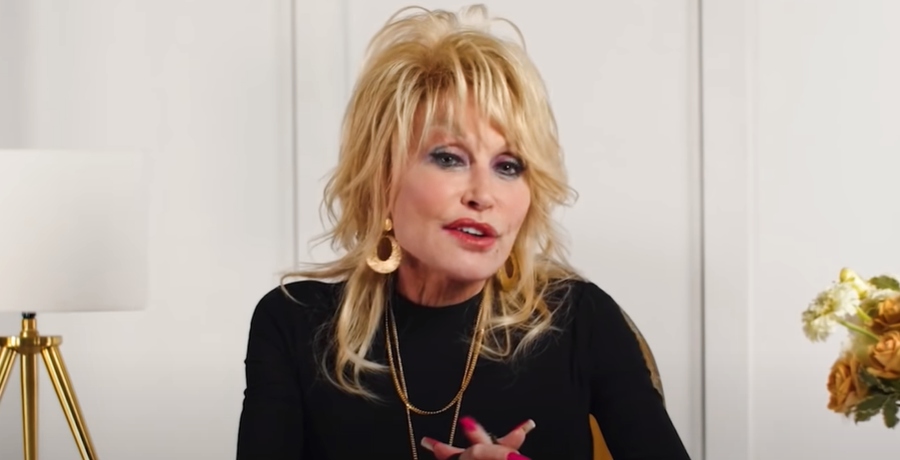 In the comment section, fans go wild. The first comment seems innocent enough. The fan just tells Dolly Parton that they love her. Then, another fan asks her to marry them. There is a variety of other comments. Some other fan comments include:
"Dolly why are you in a barrel"
"I wish I could come see you at Dollywood some day. You are the greatest."
"i'm so lucky to be alive at the same time as u"
It's Fall Y'all 🍁 pic.twitter.com/EmNZChLf7L

— Dolly Parton (@DollyParton) October 21, 2021
Dolly Keeps A Promise, Fans Approve
This isn't the first time a picture on Dolly Parton's social media has caused a stir. To celebrate her husband, Carl Dean's birthday this year, she gifts him (and fans) with a recreation of her Playboy photoshoot. As Country Music Alley previously reports, the icon was keeping a promise.
Earlier in Dolly's career, after posing for Playboy, she promised she would do it again when she was 75 years old. Unfortunately, Playboy is no longer in publication. Keeping true to her word, the "Jolene" singer made her own cover.
It's always #HotGirlSummer for my husband, Carl 💝 Happy birthday my love! pic.twitter.com/utz7Atpk3F

— Dolly Parton (@DollyParton) July 20, 2021
One Fan Recommends How Dolly Can Encourage More COVID Vaccines
From the looks of the fan responses on Twitter, Dolly Parton didn't let fans down with this photo. In the replies, one fan proposes that Dolly wear this outfit as a campaign to get people vaccinated for COVID. The fan's reason is, "Nothing else seems to be working, but I think you could perk up a few ears."
Fans may remember that the "9 to 5" singer spearheaded COVID-19 vaccine efforts with her generous donation to the Vanderbilt University Medical Center. Moderna even notes that their work is supported by the "Dolly Parton Covid-19 Research Fund."
Luckily, for fans, Dolly has been open about her retirement plans. In an interview with The Sunday Times she says, "No, I won't retire." However, there is one reason why the legend might slow down. "I might pull back if my husband's not well or if I'm physically not well. But I'd never do it for any other reason," says Dolly Parton.
What do you think about Dolly Parton's latest pic? Share your thoughts with us in the comment section below. Make sure to come back to Country Music Alley for more news about your favorite country stars.