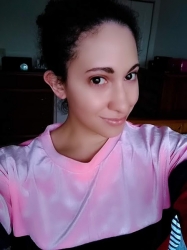 Latest posts by Chanel Adams
(see all)
Carrie Underwood has something new to celebrate. Her debut album, Some Hearts, has been certified 9x Platinum for selling 9 million units. She dropped the album after she won American Idol Season 4 in 2005. The country singer was set on her dreams when she moved to Nashville and started working on the album.
Some Hearts premiered in November 2005, which is almost the album's sixteenth anniversary. Dan Huff and Mark Bright produced the album. Carrie's debut became the best-selling album of 2006, thanks to her popularity on the Fox show. She released her breakout hits "Before He Cheats" and "Jesus, Take the Wheel."
But wait, there's more!
Carrie Underwood has something else to celebrate. The RIAA certified the single "Before He Cheats" 7x Platinum. She received the surprise during her performance at the Grand Ole Opry on Saturday, October 23. RIAA Vice President, Artist & Industry Relations Jackie Jones surprised the country singer with the new certifications.
Carrie Underwood continues to retain her title as the queen of country. She's also the best-selling female country artist when it comes to digital sales. Some Hearts was the sixth country album to achieve the 9X Platinum status. This puts the songstress in the same league as Garth Brooks and Taylor Swift.
However, some would argue that Carrie is different from Taylor, who later ventured into the pop music genre. But some could argue that Carrie has experimented with different musical genres too. In October 2020, she released her first-ever Christmas album, which was followed by her first-album gospel album.
Both My Gift and My Savior defied expectations. They both soared to the top of the charts. The success of those albums proves that fans will buy anything that Carrie's selling. Her longstanding success in country music is incredible, considering she hasn't released a country album since 2018.
Carrie Underwood is slated to perform at the 2021 CMA Awards
The singer's most recent single is a return to country music. Carrie Underwood released her duet with Jason Aldean titled "If I Didn't Love You." On Wednesday, October 27, she took to Instagram to share a promo photo that teased their performance at the awards ceremony. The two are scheduled to perform at the 2021 CMA Awards on Wednesday, November 10.
"Can't wait to perform the world TV premiere of 'If I Didn't Love You' with @jasonaldean on the #CMAawards on Wednesday, November 10 on @abcnetwork!" Carrie Underwood captioned the Instagram performance.

CMA commented, "This performance is going to be unforgettable!!! We can't wait! 🤩⭐️" While fans agree, they can't forget when the academy snubbed Carrie from the Entertainer of the Year category. They stormed the CMA's social media accounts to remind them of their mistake. Regardless, they can't wait to see Carrie and Jason's performance.
Check back with Country Music Alley for more news on Carrie Underwood.