Jason Aldean is showing support for Brittany and her sister's new clothing line. The family has become known for their polarizing political views. The country star's wife, Brittany Aldean, and her sister, Kasi Rosa Wicks, teamed up to release a new line of apparel that's available for purchase. On Monday, November 8, Brittany teased that it won't be available for long.
It's a limited line that's available as a flash sale. Proceeds from these items will benefit the Special Forces Charitable Trust, which directly supports military families. As fans know, Brittany and Jason often share their conservative views. Sometimes it has landed them in hot water.
Brittany Aldean announces new clothing line
The merchandise includes unisex sweatshirts and T-shirts, which all feature political logos and slogans. Some of those phrases include, "UnSilent Majority," "Military Lives Matter," "Unapologetically Conservative," and "We The People." This scathing T-shirt says the phrase, "This is our f***ing country" on the back.
Brittany Aldean and Kasi modeled two of the T-shirts featured in the line. They also encouraged their husbands to join them in the campaign. Both Jason Aldean and Chuck Wicks, the country singer that's married to Kasi, appear alongside the ladies.
Jason and Brittany have been outspoken about their political views on social media. Still, they feel the need to wear their thoughts on their sleeve, sort of speak. Back in September, Brittany shared a photo of herself and their two children with shirts that read, "My Boy" and "Hidin' From Biden."
The family received backlash for their choice of attire. However, Jason claims that they have the freedom to share their political views, even if they're controversial. He then shared a photo of himself backlit by the American flag which read, "I will never apologize for my beliefs or for my love for my family and country."
Jason Aldean defends political beliefs
The country superstar says he will "never apologize" for his political beliefs. The 44-year-old took to Instagram to write, "I will never apologize for my beliefs or my love for my family and country. This is the greatest country in the world and I want to keep it that way." Jason Aldean included the hashtag "unapologetic" as well as the American flag emoji.
At the time, fans didn't like their "Anti Biden Social Club" shirts. They also didn't feel comfortable with the couple pushing their political beliefs onto their young children. Jason doesn't care what people think of him. He openly praised Carrie Underwood for sharing her thoughts against the mask mandate on social media.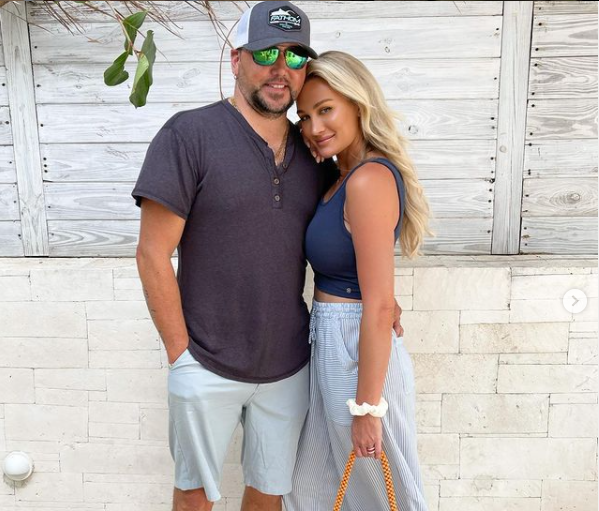 Brittany and Jason Aldean wed in 2015 shortly after the singer and his first wife, Jessica Ann Ussery, got divorced. They share two daughters. Check back with Country Music Alley for more news on Brittany Aldean.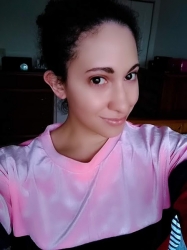 Latest posts by Chanel Adams
(see all)