Carrie Underwood is rehearsing for the Country Music Association Awards. She is performing alongside country superstar Jason Aldean. She wore a Canadian tuxedo, which consists of a fringed denim shirt and denim jeans. On Monday, November 8, Carrie shared a clip of herself performing for the upcoming awards ceremony, which takes place tonight.
The two will perform their new duet "If I Didn't Have You" for the first time live on stage. Carrie exclaimed that it's a "really exciting" performance for both of them. The singers have been super supportive of each other, especially in recent months. Jason showed his appreciation for Carrie shortly after she liked an anti-mask tweet.
Carrie Underwood rocks out in double denim
The blonde beauty wore a chambray shirt with light-wash jeans that had holes at the knees. Carrie Underwood still looked breathtaking in the unconventional getup. As for Jason Aldean, he wore a gray T-shirt with denim jeans. The two rehearsed as they performed their new song.
The two previously teased their performance during the CMA rehearsals at Nashville's Bridgestone Arena.
"We are performing 'If I Didn't Love You,' which is a song we have currently on the radio," Carrie Underwood explained. "This is the first time we have performed it in front of people that aren't like his band. So, it's really exciting!"
"We faked it about a hundred times for the video, but that's been about it so far," Jason said. "So, to get to do it live for the first time at the CMAs… So excited."
Carrie previously called their duet "stars aligning." Before the CMA Awards, Jason recalled the first time when he heard the song. He thought it would be a perfect fit for the American Idol singer. Jason knew he had to have her voice on the track.
Fans are looking forward to their performance. It's also the first time in a while that Carrie has performed a country song. It's been rumored for months that she's working on a new country album. However, the singer has kept mum on the details of her new project.
Luke Bryan has "some big shoes to fill"
Both Carrie Underwood and Jason Aldean are looking forward to seeing their good friend Luke Bryan host the 2021 CMA Awards.
"I kind of look forward to just seeing who's here to present, and I'm looking forward to [seeing] Luke host," Jason said before telling Carrie Underwood, "Now that you didn't do a good job when you did it."
"I know, I mean, he's got some big shoes to fill that's for sure," she said with a smile before Jason added, "He really does."
The musician admitted that he's "excited" to watch him take over the event. Both Carrie and Jason are looking forward to seeing their friends and meeting new people. The 55th annual CMA Awards will broadcast live from Nashville's Bridgestone Arena on Wednesday, November 10 at 8 p.m. ET on ABC.
Check back with Country Music Alley for more news on Carrie Underwood.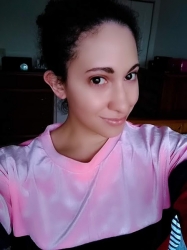 Latest posts by Chanel Adams
(see all)