Miranda Lambert fans have a feeling that the country singer is pregnant. She teased that she has "some surprises" planned for tonight's CMA appearance. This comes amid the rumors that she's expecting her first baby. There have been whispers about a country singer who's keeping her news a secret.
Maybe Miranda could pull a Beyonce and reveal her baby bump at the awards show. In the meantime, the tabloids are the only ones reporting about it. Miranda is allegedly trying to get pregnant with her husband, Brendan McLoughlin. If it turns out true, it would be the first child for the couple.
Miranda Lambert wants to have a baby
Per the National Enquirer, Miranda Lambert is trying to have a baby. She can't wait to have her first child with Brendan McLoughlin. In fact, she wants to have one as soon as possible. Yet, her work schedule has prevented her from getting pregnant.
The singer returned to the road after the COVID-19 pandemic. Miranda has been performing and recording new music. Still, that hasn't stopped her from wanting a baby. An insider told the tabloid that the "Bluebird" singer wants to get pregnant as soon as possible.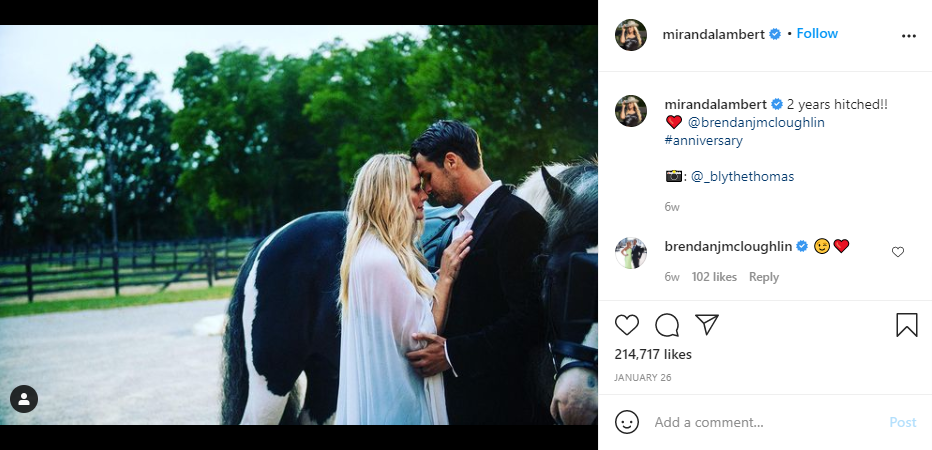 "Miranda has always wanted children, but her career has gotten in the way," the insider claims, as quoted by Micky. "But she's 38 now and doesn't feel like she can push it down the road any longer. She and Brendan have been living in a little cabin on their new property while the house is being completed, and Miranda says it's a perfect little love shack for babymaking."
Brendan is on board with the idea. The two have been daydreaming about expanding their family. The couple has had it on their minds ever since they purchased their $2.6 million property. Brendan has a 3-year-old son, Landon, from a previous relationship.
Country singer teases surprises
The tabloid claims Miranda Lambert is "bored" with Brendan's son. She thinks it would be better if they had a baby around the house. Though she's not pregnant yet, she's been "planning out the nursery." Her music continues to top the charts, and she feels that a baby would complete her life.
She just celebrated her 38th birthday ahead of the 2021 CMA Awards. The country star said she might "sit and enjoy my night" after being "done" with the celebrations early on in the night. In a behind-the-scenes video from the CMA, Miranda Lambert teased that she has surprises coming for fans.
"I am opening the show this year so I can't tell you much other than that [there will be] some surprises, but I am also done at 7:05 p.m. so I get to sit and enjoy my night which is amazing," Miranda Lambert said. "I am so thankful to still be coming to the CMAs. It's been a decade and a half and I have gotten to be a part of it for a long time and it never gets old."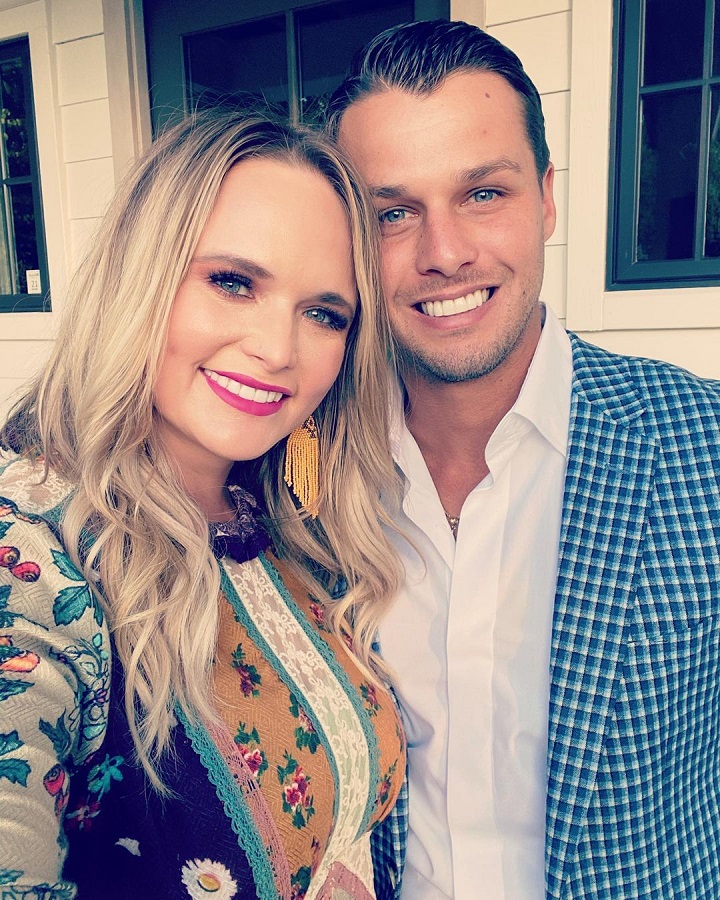 Pregnancy rumors debunked
The "Little Red Wagon" singer can't wait to "reunite with friends" again. Miranda also shared that she and her friend Elle King may finally "live" out their song, which will involve alcohol. So, this means that Miranda may not be pregnant after all. This means there is no truth to the tabloid's story.
"We've never gotten to actually get drunk and not want to go home together as she was pregnant, so we're sitting together and it's the first time we'll get to live out our song together so I am very excited about that," the singer explained.
What are your thoughts? Do you think Miranda Lambert is pregnant? Sound off below in the comments.
The 55th Annual CMA Awards will air on Wednesday, November 10 at 8 p.m. ET. Check your local listings for details.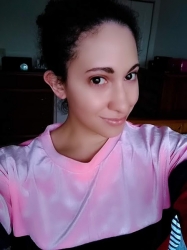 Latest posts by Chanel Adams
(see all)