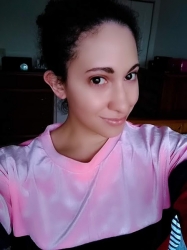 Latest posts by Chanel Adams
(see all)
Blake Shelton shared the strangest and spiciest turkey he's ever had for Thanksgiving. The country star has been making plenty of holiday memories with his stepsons. His wife Gwen Stefani just shared that her family is spending Thanksgiving and holiday season at their new home in Oklahoma.
Hopefully, Blake is up for another turkey challenge. Gwen shares three sons, Apollo, 7, Zuma, 13, and Kingston, 15 with ex-husband Gavin Rossdale. Ever since she started dating Blake in 2015, he stepped in and became like a father to her kids. They even have their own Thanksgiving tradition with him.
The Voice coach shares their unusual Thanksgiving tradition
In a new interview with People, Blake Shelton revealed that he's creating a bizarre turkey receipt with Gwen's sons. Meanwhile, the No Doubt singer will focus on the fixings. He shared some of their most bizarre creations. Warning! Some of these ideas may ruin your appetite or make you hungry for Thanksgiving dinner.
"The first year, we made a Flamin' Hot Cheetos turkey," Blake Shelton revealed in an interview with People. "We crusted it in the Flamin' Hot Cheetos. The next year, Apollo, or maybe it was Zuma; I can't remember. We ended up doing a Funyuns turkey, which actually tasted a lot like regular turkey. I guess whatever they put in Funyuns, it's the same stuff."
Gwen shared Blake her son's crazy creation on her Instagram Story at their 2018 Thanksgiving fesast. It can take them weeks to figure out what they want to do. This year, they want to try turkey covered in bacon. However, that sounds like something that might already be a hit with Americans.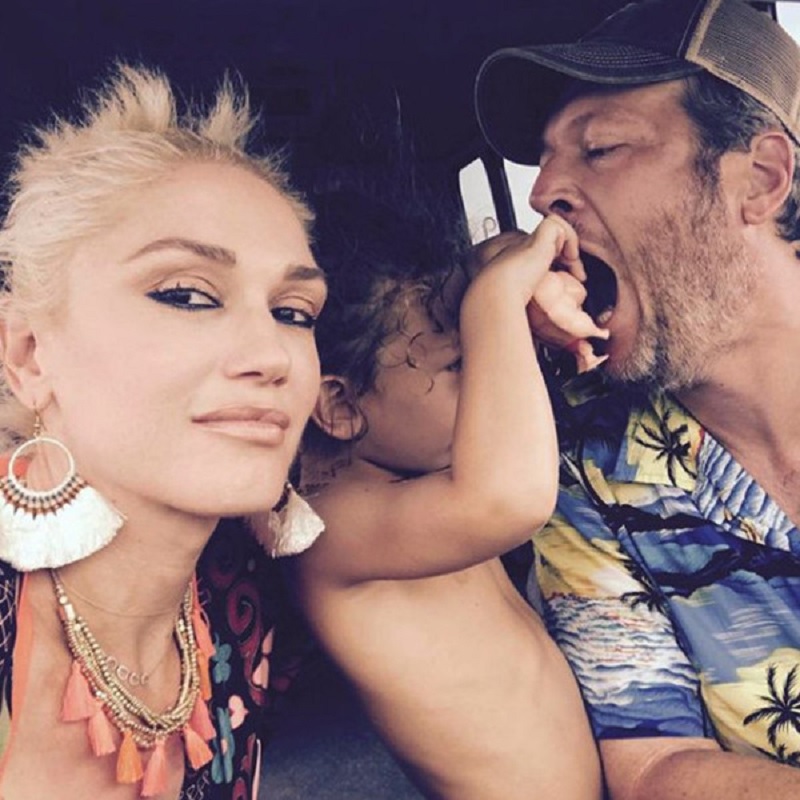 "One of them saw a picture of the bacon-wrapped — like the whole thing, and we're doing it," Blake revealed.
Gwen Stefani already confirmed their weird tradition. In a previous interview with ET Online, she shared some of their family traditions. The "Hollaback Girl" singer said that Blake likes to "experiment with multiple smaller turkeys." Then, she shared some of their strange Thanksgiving feasts.
"They did like the hot Cheetos turkey one year, and then this year I think they're doing bacon-wrapped," Gwen said with hesitancy in her voice. "I don't know, it's all the boys are talking about the different things they're gonna do."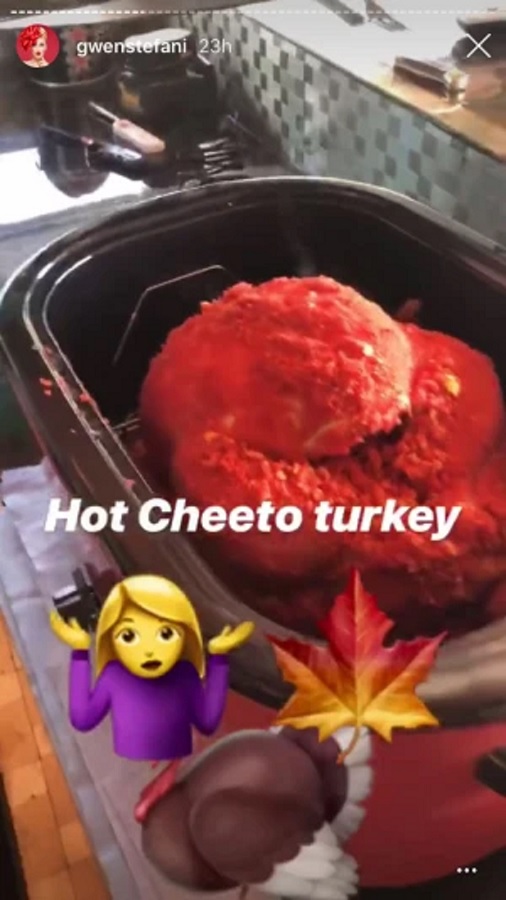 Blake Shelton, Gwen Stefani spend their first Thanksgiving as a married couple
As Country Music Alley previously reported, Blake Shelton revealed how he gets his hands on a good turkey. He likes to go hunting out in the wild. Their 2021 Thanksgiving feast doesn't end with the bird at the Shelton-Stefani household. The two have a more traditional version of their turkey dinner at Christmas.
The "Minimum Wage" singer has a "really incredible" recipe that's so difficult that most "people can't really make it." However, he wouldn't share the secret to this recipe. All he said is that he's certain timpano will return to their recipe this year.
"Basically, there are all kinds of different pastas and sauces and layers in this like bread bubble," Blake Shelton explained. "Then you bake it, and you cut these slices, and it's literally the most fattening worst thing you could probably ever eat. But it's also the best thing you ever ate, too."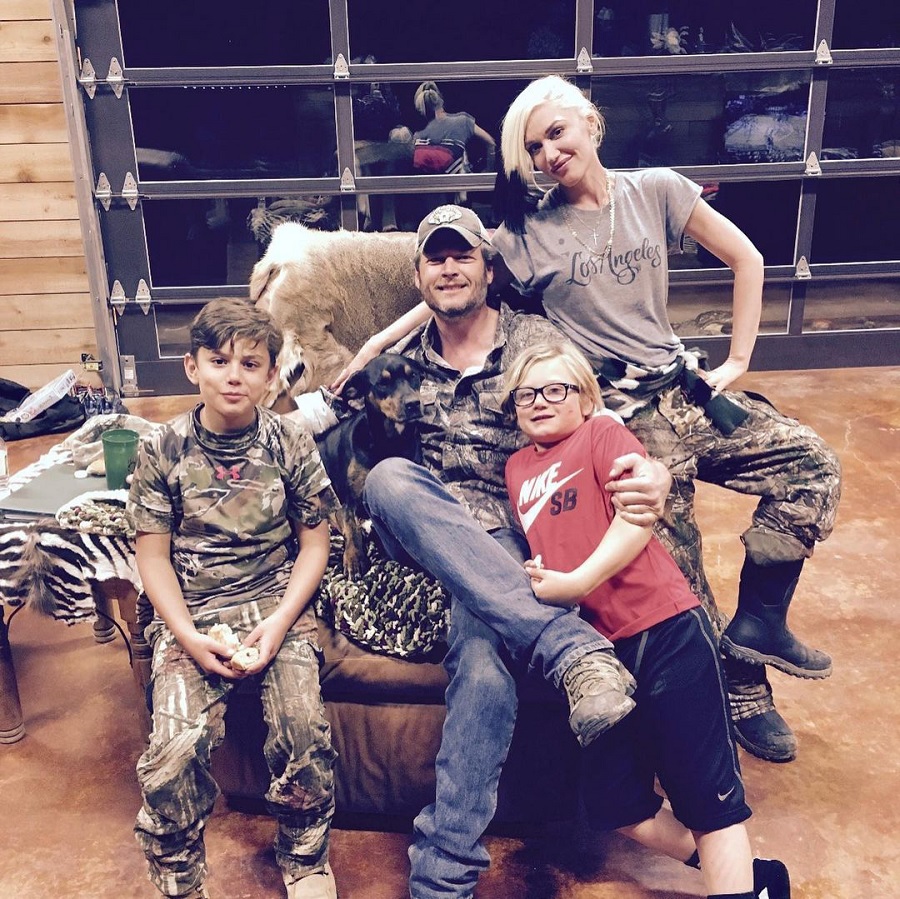 Blake and Gwen usually test a few dishes a day before the big feast. They want to make sure they get it right. He joked that he "married into an Italian family," which makes for a "really bad combination." This comes after Blake revealed that he plans to expand his fifth Ole Red location in Las Vegas.
Check back with Country Music Alley for more news on Blake Shelton.