Kelly Clarkson and Ariana Grande faced off in an intense round of celebrity impressions. It's cute to watch their friendship unfold. Kelly and Ariana became close ever since the pint-sized popstar joined Season 21 of The Voice. Since both singers are known for their powerhouse vocals and impressive covers, it makes sense for them to have some friendly competition.
They faced off in Jimmy Fallon's new game show called That's My Jam. In a preview of the show's "Sneak Episode," Ariana and Kelly show off their incredible voices in a round called "Mixtape Medley Showdown." Both of them covered songs from iconic pop singers.
Kelly Clarkson and Ariana Grande's friendship gets competitive
Ariana Grande is the queen of celebrity impressions. She nailed Britney Spears, Celine Dion, and Britney Spears in the past. The "thank u, next" singer can cover just about anyone. Meanwhile, Kelly Clarkson is known for her crazy good "Kellyoke" covers on The Kelly Clarkson Show. Fans look forward to seeing what their favorite star is going to sing every day.
Ariana Grande kicked things off with her rendition of Britney Spears's hit song "Oops… I Did It Again." Kelly Clarkson took things away with Shania Twain's classic song "Any Man of Mine." Ariana covered Celine Dion's "It's All Coming Back To Me Now" and Whitney Houston's "How Will I Know." Kelly gave her killer renditions of Alanis Morrisette's "You Oughta Know" and Toni Braxton's "Un-Break My Heart."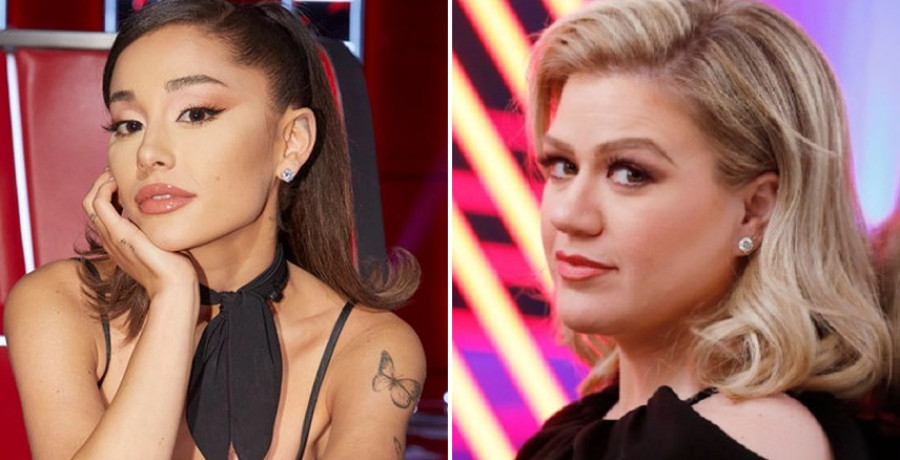 She proved why she's the first American Idol. Of course, it's all in good fun for these two. Ariana delivered a spot-on impression of Cher's "Believe," while Kelly provided back-up vocals on the chorus. It's hard to say who's the winner here. Both Kelly and Ariana have proved themselves to be winners of this show.
That's My Jam is based on the fan-favorite game from The Tonight Show. It features two teams of celebrities who compete in dance, music, and trivia challenges for charity. Next Monday's episode features Blake Shelton and John Legend. It will be another epic The Voice showdown.
Singers reunite in new Christmas special
Kelly Clarkson is getting her fans into the holiday spirit. Last month, she released her second Christmas album titled, When Christmas Comes Around… During the time, she announced that she will be hosting the Kelly Clarkson Presents: When Christmas Comes Around holiday spectacular. The special will feature celebrity guests, including Amy Poehler, Ariana Grande, Brett Eldredge, Jay Leno, Leslie Odom Jr., Melissa McCarthy, and Santa Claus.
Kelly also plans to feature "everyday heroes" who she will surprise with "life-changing" gifts. Fans can expect a "Santa, Can't You Hear Me" duet with Ariana Grande this time around. She will also perform her rendition of the ballad "Merry Christmas (to the One I Used to Know)."
Who do you think won this round? Ariana or Kelly? Sound off below in the comments.
Kelly Clarkson Presents: When Christmas Comes Around airs Wednesday, December 1 at 10 p.m. ET on NBC. The sneak preview of That's My Jam airs on Monday, November 29, following The Voice on NBC.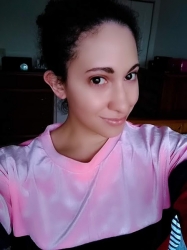 Latest posts by Chanel Adams
(see all)