Blake Shelton recently teamed up with Snoop Dogg. Despite their obvious musical differences, the two reunited for Sunday Night Football. Blake's bromance with Snoop Dogg first started on The Voice last year. As fans can see, their friendship continues to develop.
In November 2021, Snoop announced that he's joining his fellow commentators Chris Sims and Kathryn Tappen on Sunday Night Football Final on Peacock. He recapped the Tokyo Olympics on Peacock alongside comedian Kevin Hart. Now, he's joining forces with Blake to cover Sunday Night Football.
Snoop was the celebrity mentor on Season 20 of The Voice last year. Blake talked about his favorite team Arizona Cardinals, while Snoop raved about the Pittsburgh Steelers.
Snoop Dogg and Blake Shelton join forces for Sunday Night Football
The two got back together to share some of the highlights of the 2021-2022 NFL season. One moment that stood out was the Seahawk' hawk mascot landing on a fans' head. The hip-hop artist joked that he would like a head scratch from the hawk. "You think he's trying to pick him up and fly away with him?" Blake said. "That's next level."
They showed clips of the Tampa Bay Buccaneers' Vita Vea trying to remove his jersey in the background during his teammate's interview. Blake joked, "It looks like when you crack open a can of biscuits." Meanwhile, a fence malfunctions and sends the Philadelphia Eagles fans crashing down as they try to high-five quarterback Jalen Hurts.
"A lot of embarrassing stuff," Blake Shelton added.
This comes after the "God's Country" singer called Snoop his "buddy" on social media. Blake took to Twitter to promote his new appearance with the artist. He referred to the "Drop It Like It's Hot" rapper as his "buddy" and "bro" in his tweet about Sunday night's show. It's nice to see their friendship flourish since their time on The Voice.
Snoop and Blake also shared plenty of laughs. The rapper talked about their friendship in an interview with Entertainment Tonight last year. Snoop joked that they both would have gotten kicked out of school. Snoop referred to Blake as one of his "guys."
Country Singer wishes fans a happy new year
Earlier this month, Blake reflected back on his 2021, which wasn't so bad. He got to marry the love of his life, Gwen Stefani. On Monday, January 10, Blake shared a new clip on Instagram. He shared his roaring performance from Nashville's Big Bash, which aired on Friday, December 31, 2021.
"Here's to #2022!!! -Team BS" Blake Shelton captioned the post.
Fans took to the post to share their thoughts. Some wished him a happy new year. Others couldn't stop buzzing about his performance. There were also fans who said they're forever part of Team Blake.
What are your thoughts on Blake's friendship with Snoop Dogg? Do you like seeing the two together? What's your favorite highlight from the football season? Sound off below in the comment section.
Check back with Country Music Alley for more news on Blake Shelton.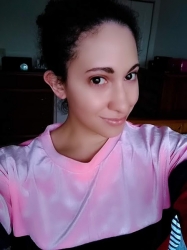 Latest posts by Chanel Adams
(see all)