Luke Bryan is asking for prayers during this time. The country singer is currently on vocal rest. He has to slow down the performances for the next few days. Luke and his wife Caroline took to Instagram to share separate posts. On Thursday, January 13, the couple shared that he cheered so much for his team the Georgia Bulldogs at Wednesday's National Championship football game that he lost his voice.
Caroline shot a video on her respective social media account. She showed a clip of him eating soup and struggling to speak. Luke could barely say a word. Caroline shared with fans that he has to rest his voice.
Caroline took matters into her own hands
The couple loves to joke around with their followers on social media. Caroline posted a photo of herself putting tape over his mouth. She had to take matters into his own hands. Luke lost his voice for showing his team spirit.
"He's on vocal rest after his EXCESSIVE screaming at National Championship game….can't say I'm too unhappy about it!" Caroline wrote. "I plan on talking nonstop and annoying the hell out of him [SIC].😈"
Chrisley Knows Best star Chase Chrisley took to her comment section to write: "Send the tape to my mom, i can guarantee you she wants it for my dad."
Luke Bryan took to his social media account to promote the music video for his new song called "Up." He asked fans to "pray for his voice." Luke hopes he will be back on stage to perform again. In the meantime, fans can enjoy the new music video.
"I could not be prouder, not only of the message of this song but also how this video turned out," Luke Bryan said. "I hope everyone enjoys watching it as much as I have."
Shauna Silva directed the video. It features home videos from his childhood. Luke loved to go fishing and hunting with his father. Other special moments include holding his kids for the first time. Watch the emotional new video below.
Fans rally around Luke Bryan
Luke may have lost his voice, but he hasn't lost his hustle. He's making good use of his free time. The "One Margarita" singer is in good spirits despite losing his voice. Fans took to his latest Instagram post to share warm wishes.
"Hope your voice gets better soon 🙂 You did an amazing job!"
"Hope your voice comes back for Crash My Playa next week!!! We can't wait to come party with you all for the 5th time in Cancun. 😎🔥❤️"
"WOW beautiful song.💜 Feel better soon. ☮️"
"Feel better soon, love your singing."
"Take care, America loves you."
We also wish him a speedy recovery. What are your thoughts his new music video? What's your favorite Luke Bryan song? Sound off below in the comment section.
Check back with Country Music Alley for more news on Luke Bryan.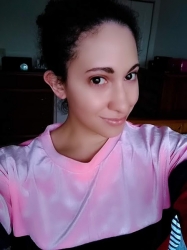 Latest posts by Chanel Adams
(see all)