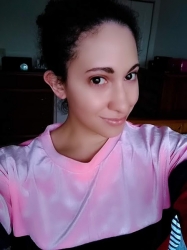 Latest posts by Chanel Adams
(see all)
Will Taylor Swift pull her music off Spotify once again? The music streaming platform is making headlines this week. Spotify has an exclusive deal with Joe Rogan, who is a controversial broadcaster. Neil Young penned a letter to the platform titled: "They can have [Joe] Rogan or Young. Not both."
In May 2020, Spotify reached a $100 million deal with Rogan to stream his podcast. Young asked the company to pull his music, and they obliged. On Friday, January 28, Joni Mitchell followed in line, posting her own statement with the title: "I Stand With Neil Young!"
She promises to pull her music from Spotify. Is Taylor Swift next since Mitchell is her idol and she has a complicated relationship with the platform?
She pulled her music from Spotify before
In 2014, Taylor Swift pulled her music from Spotify. She penned a letter declaring the company to compensate its artists. Swift felt that their earnings were too little. Her old label Big Machine Music pulled her entire catalog from Spotify.
Big Machine was the one who made the decision without negotiating with Spotify. They didn't even ask the tech giant for permission. Scott Borchetta wanted to get a "pop on their sales" to increase the company's value. An insider told Rolling Stone at the time that the decision "came completely out of the blue."
Spotify responded to Swift with its own statement, saying, "We love Taylor Swift, and our more than 40 million users love her even more — nearly 16 million of them have played her songs in the last 30 days, and she's on over 19 million playlists."
They hoped that the singer would return to the platform. Swift's music is back on there for now. She's currently in the midst of legal drama with her former label and Borchetta and Scooter Braun over the rights of her music. Still, fans wonder if Swift will pull her music from Spotify once again.
Would Taylor Swift pull her entire music catalog?
On Thursday, January 27, fans took to the Taylor Swift subreddit to speculate whether she will fall in line with her idol, Joni Mitchell. The thread is titled: "If Taylor tried to pull her music from Spotify, like Neil Young is currently, would she be able to remove her whole catalog?" Some think it would be harder for Swift to pull her entire catalog from Spotify this time around.
Big Machine still owns her previous music. Swift is in the process of re-recording her old music amid her legal fight with the record label. Most fans don't think she has the power to do it again. She could be the most powerful young artist yet to do it.
"She once kept all her music off Spotify up until the Apple letter she sent, I believe. If she's done it before, I think she has ownership to do it in the future."
"No she couldn't pull the first 6 albums."
"I'd love if she did this but I guess it's probably too complicated amidst all the ownership drama."
"No. Scott Borchetta thought the same as Taylor and supported her decision, she can't quit something she doesn't own."
Do you think Taylor Swift has the power to pull her music from Spotify? Do you think she would be able to do it? Sound off below in the comment section. Check back with Country Music Alley for more news on Taylor Swift.