Taylor Swift made a surprise appearance at the Rock and Roll Hall of Fame. Not only did she perform, but she also had a speech prepared. The singer-songwriter welcomed Carole King, whom she called "the greatest songwriter of all time." Swifties were not prepared for this performance as it was a secret.
On Saturday night, October 30, the Rock and Roll Hall of Fame was packed with fans in the stadium. Swift made her entrance onto the grand stage in a black lace bodysuit. In the audience, sat one of her musical idols. Swift paid respect to the queen of Rock and Roll with her cover of "Will You Love Me Tomorrow."
Taylor Swift makes legend cry
Taylor Swift opened the 2021 Rock and Roll Hall of Fame with her synth-pop version of "Will You Love Me Tomorrow." The song was originally co-written and recorded by the 2021 inductee herself. Swift walked around the stage as she sang her version of the song. She let the song wash over her as she used her low register.
For the rock and roll performance, Swift sipped on a black, lace bodysuit that featured sparkly accents. She paired her look with sparkly eyeshadow and wavy hair. Swift was ecstatic to perform the iconic song. She even looked pleased with her performance as she grinned.
Taylor Swift starting off the show to induct Carole King. pic.twitter.com/lOGefhnIGP

— Dr. Bryan McGeary (@BMcgeary) October 31, 2021
Carole King was even more in awe by the performance. The camera panned over to her reaction as the song reached the end. King wiped away her tears and gave a seal of approval. Swift never covered the song before, but the women have crossed paths at other events.
During the 2019 American Music Awards, King presented Swift with the Artist of the Decade award. She praised the "Willow" singer for her versatility. Both Swift and King have won the coveted Grammy Award for Album of the Year. Though their music styles are different, they're more similar than most people may think.
Carole King praised the pop star before
Two years ago, Carole King shared a lot of praise for Taylor Swift. She feels that she is "worthy" of every accolade that comes her way. When she presented her with the Artist of the Decade Award, King told Billboard that she was happy to honor the singer.
"I'm like the grandmother," Carole King said. "I don't mind if people know my age 'cause I own it, I love it, and I'm just fine. But I love what Taylor's doing. She is carrying it forward."
Currently, Swift is in the midst of a battle with her former label. At the time, King said that artists like herself "can't ask for too much." In another interview with Access Hollywood, King praised Swift's songwriting. She especially enjoyed the singer's Tiny Desk Concert for NPR.
What are your thoughts on Taylor Swift's tribute to Carole King? Which cover do you like the most? Sound off below in the comments.
Check back with Country Music Alley for more news on Taylor Swift.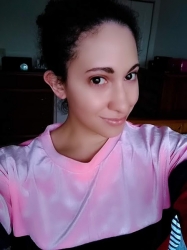 Latest posts by Chanel Adams
(see all)